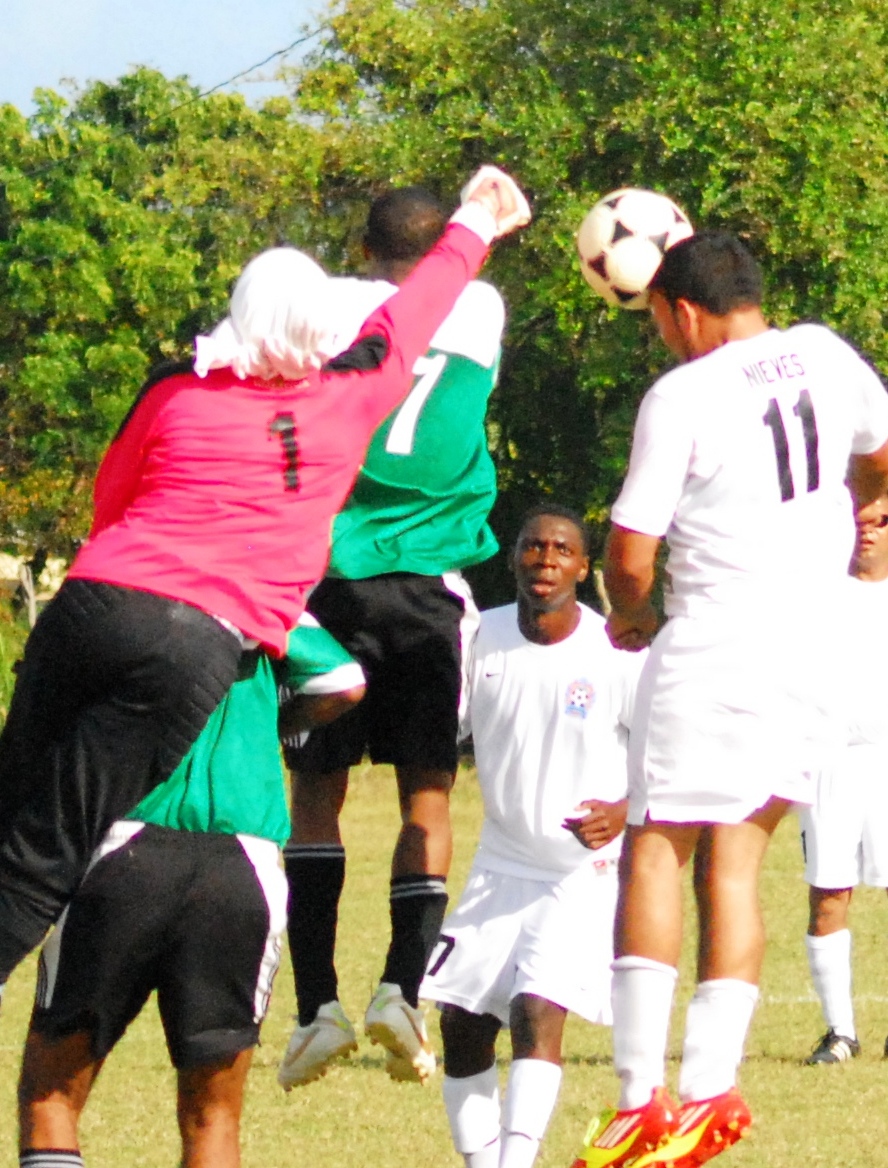 The Skills soccer club pulled away in the second half of a St. Croix Soccer Association league game against Freewill Baptist in Sunday's early game at the Owen Schjang ballpark in Estate St. John.
Skills opened the scoring at the 18-minute mark when Dwayne Thomas found the back of the net to get the early lead.
The clubs played on an even keel for the rest of the half with Skills holding a shaky 1-0 lead.
The second half opened with Freewill dominating the early minutes. The club had its chances in front of the Skills goal but failed to find the net.
On one such occasion, with most of the Freewill players on the attack, Skills was able to counter.
Gejae Jeffers corralled a long pass down the left flank from the backfield and found himself one on one with the Freewill goalie. A couple of touches and he was able to put his team up, 2-0, in the 60th minute.
Freewill came back on the attack after the kickoff and pressured the Skills to produce a penalty kick.
Suresh Sookraj took and scored the penalty for Freewill to bring his team to within one goal again at 2-1.
Skills sealed the deal when late in the match Thomas broke through a tiring defense to score his second goal for a 3-1 lead.