The "Just Eat It Invitational" will highlight Millennium Gaming's seven-race card at the Clinton E. Phipps Horse Racing Park on Sunday January 29, 2012. Five of the top mares from the U.S. and British Virgin Islands are set to do battle in the sixth race on the card for a purse of $9,500 over a distance of one mile.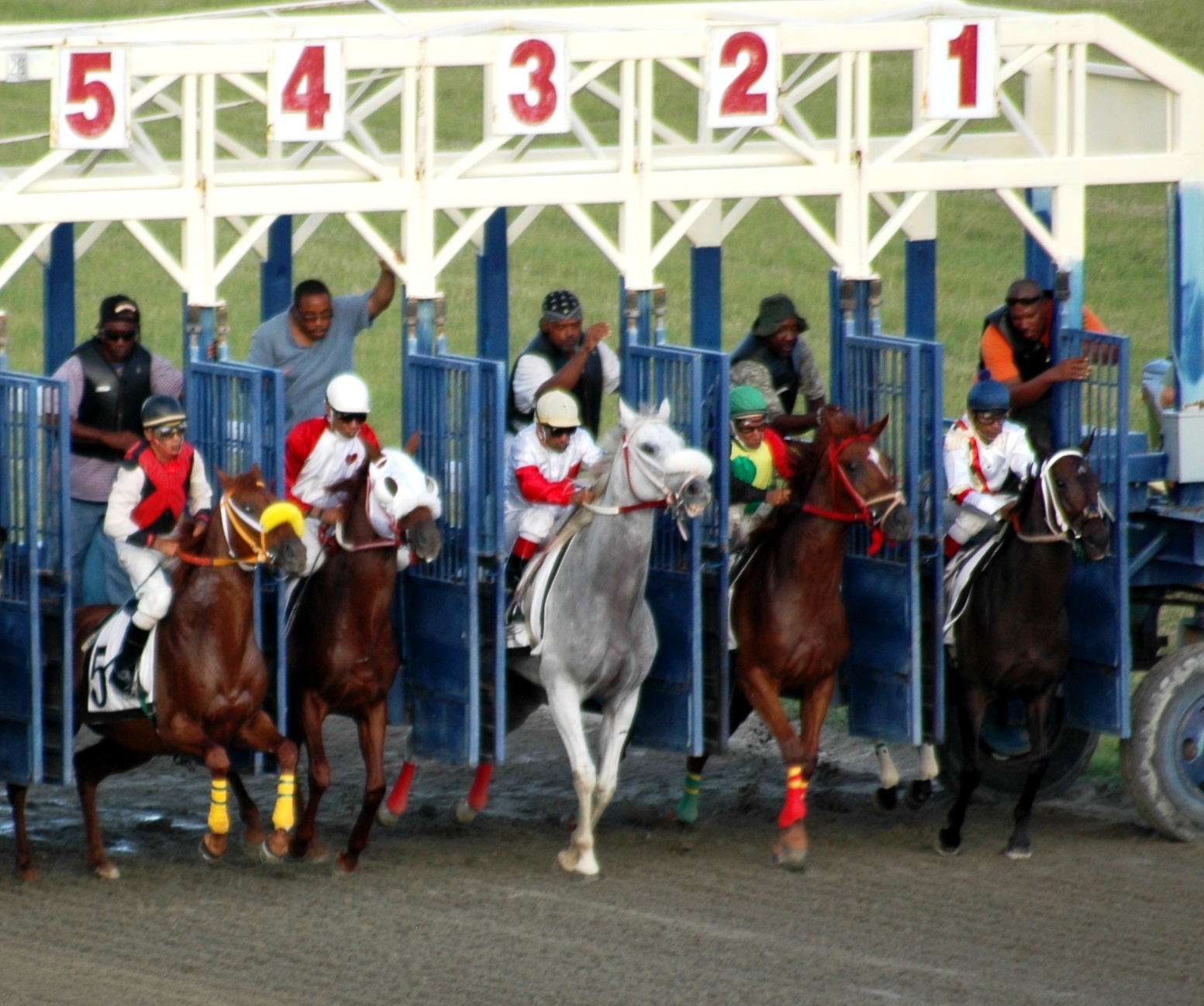 Leggy Blonde, Whoshotthesheriff, and Destiny's Arrival will travel to St. Thomas to represent the big island of St. Croix, with Glorious Memory representing the B.V.I., and Moments Away carrying the local fans on her back.
Leggy Blonde had been the top mare for most of last year, but was shocked by Whoshotthesheriff in the featured fillies and mare Christmas race on St. Croix last December.
Destiny's Arrival is a speedster, who also had an upset victory over Leggy Blonde. That victory, however, was avenged by the latter.
Glorious Memory came to Tortola from Puerto Rico, but according to Equibase Company, a thoroughbred racing information website, she did not win outside of the Virgin Islands since breaking her maidenhood in a $12,500 claiming race at Tampa Bay Downs, Florida, on February 26, 2010. She is, however, a lightly raced five-year-old, who should figure prominently in any race at this level.
Moments Away, the local representative, is shown to have won three out of her last five races stateside. She won her last race at Tampa Bay Downs, a $6,250.00 purse. This race class should be just about right for her, and she is expected to defend her track very well.
The rest of the day's card:
Race 1 Class D 7F $3,200
1. Cash N Carry 118
2. X Pleasure 118
3. Paul's Gift (STX) 115
4. Spitfire Red (STX) 118
5. Game Winner (STX) 118
6. Tax Master 118
Race 2 Class C & D 1-1/8M $3,200
1. Walk the Tiger 116
2. Eastern Seaboard 119
3. Meeses Two Pieces 116
4. Tiger Glider 116
5. Charlie the Runner 116
Race 3 Class Natives 7-1/2F, $3,200
1. Love City Slew 115
2. Supa Pop 117
3. Prince Crystal (STX) 119
4. Kings of Kings (STX) 115
Race 4 Classes C & D 6F $3,500
1. Winning Actor 116
2. Aircraft Intercept 119
3. Stop Playn' 116
4. Bruno's Burst (STX) 116
Race 5 Class A & B 1M $4,000
1. Sweet Sight 120
2. All Country (TOR) 117
3. Voice of Faith 120
4. Lake Texoma (TOR) 120
Race 6 (see article, above)
Race 7 Classes C & D 7-1/2F $3,300
1. Sum Splendor 119
2. Khun Dan 119
3. Formerly Cat 116
4. Green Sand (STX) 119
5. Mr. Gold Prospect 116