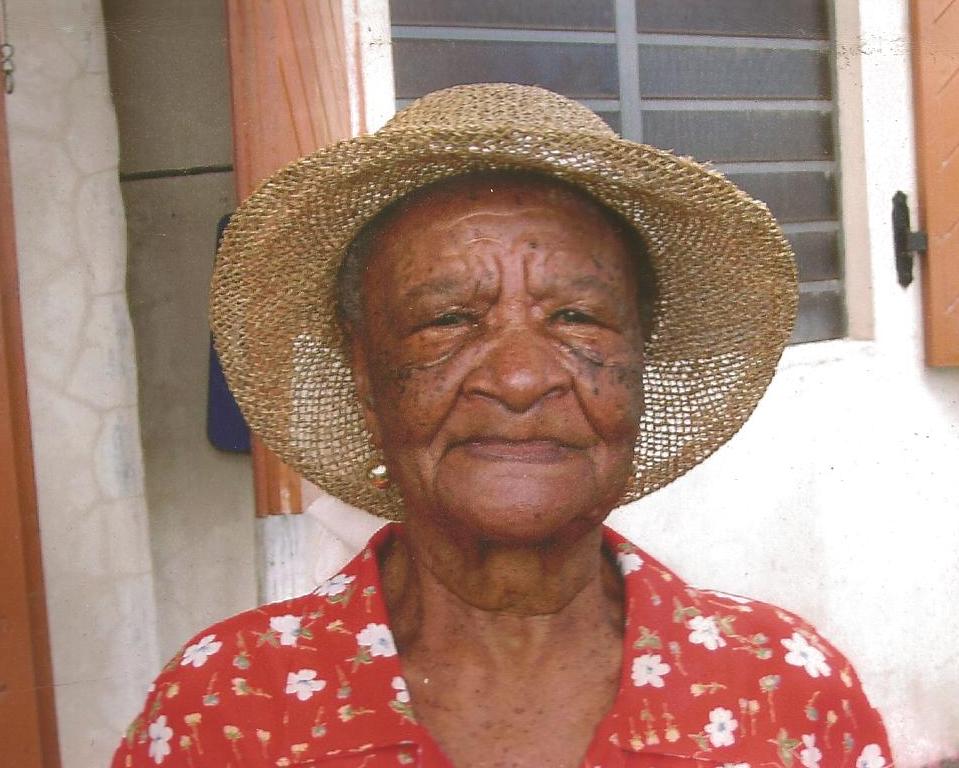 Regina Lynch, also known as "Ma Jana," "Jane," "Ma Rono" or "Jana," of Mutual Homes died on Jan. 14, at Gov. Juan F. Luis Hospital. She was 97 years old.
She is survived by her daughters: Eunice George, Olivia Lynch, Christina Baptiste, Marilyn Lynch and Frances Veronica Andrew; sons: Efust Lynch and Maxwell Lynch; adopted son, Aubrey DeLeon; and grandchildren: Alicia DeLeon, Timothy Harry, Kentish Toussaint, Jacqueline Alfred, Gale, Jacob and Justine St. Luce, Frank, George, Cecil Jr. and Cheryl George, Lydlia, Dennie and Elroy Andrew, Jeanie, Ephelbert Caryl and Levi Baptiste, Jerlyn Vidal, Keith, Marshal, Adam and Lean Lynch, Perry, Naomi and Reanna Lynch, Linson, Norma and Allie Lynch.
She is also survived by great-grandchildren: Kiahna and Kamika DeLeon, John, Shaun, Marlisa and Ashlon George, Jasmine, J'naya, Nyisha and Devante George, Dominique and Jelani Ambrose, Shannae, Derquan and Samara Harry, Tayib and Ulani Toussaint, Sheldon Charles, Summa St. Luce, Elwin Challenger Jr., Keith Jr., Ephan and Jelanie Lynch, Jelian and Caleb Vidal, Hope Harry, Shalise, Shakim, Shahim, Omar, Alfonse, Thelma, Rhonda, Jahim and Kaylee Holsborough; sons-in-law: Cecil George and Samson Andrew; and sister, Theresa Vidal.
Other survivors include nieces: Doreen, Rose, Norcica, Irene, Lily, Agnes and Irsile; nephews: Burton and Bhrisford Vidal; great niece, Jaanne; great nephews: Cam'Ron Pierre and Tony Frankie; special friends: St. Ann's Church Parish family, Friends of Christ Prayer Group, Jane Felix, Mr. and Mrs. Lawrence, Laurine Jno Jules, Vernel Frederick, Florencia Harry, Jane (caretaker), Avanel Pascal and friends and neighbors of Mutual Homes; cousins and other relatives: Julie, Freddy Ciscis, Dennison, Lenroy Lenford, Glen, Bervin and Douglas John; as well as other relatives and friends too numerous to mention.
There will be a viewing held from 5-7 p.m. on Friday, Jan. 27, at the James Memorial Funeral Home for the friends that she has made over the years as a resident of St. Croix. She will be laid to rest in her native Dominica.
All arrangements are by James Memorial Funeral Home Inc.