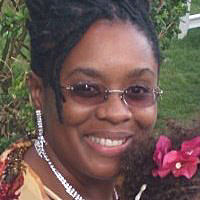 After 20 years working as a pediatric nurse in hospitals across the mainland, Rosemary Dennery Francis prefers her work as school nurse at E. Benjamin Oliver Elementary School, where she treats students for everything from broken arms to stomach aches.
Growing up on St. Thomas, Francis graduated from All Saints Cathedral School and then moved to the mainland for 10 years, where she earned her nursing degree at the University of Michigan. She began her career as a registered nurse in Michigan before relocating to Minnesota and New York.
At each hospital, Francis was stationed in the intensive care unit, where she focused on treating children. Moving back to St. Thomas in 2001 with her husband and three children, Francis said she was not sure what her next career move would be.
"My oldest son was in special education, so when people there heard I was a nurse, they said there were openings for nurses in the schools," Francis said. "I had never really thought about it before, but I said I would try it, and to tell the truth, until you do it, you don't realize the amount a school nurse actually does."
While the school day begins at 7:45 a.m., Francis is usually in her office by 7:15 or 7:30 and even then, there are students lined up to see her. The line is never-ending, and Francis said she has seen everything from broken arms – where she has to call in parents and make a trip to the emergency room – to everyday stomach aches.
The "daily intake," as she calls it, is also balanced out with mandatory vision screenings, height and weight checks and making sure students' immunizations are up to date. Though the school day ends at 3 p.m., Francis said she sometimes is in her office until 11 p.m.
Like many school nurses, Francis teaches health classes at the school, and that includes teaching students about growth and development, and nutrition.
"School nurses basically serve as the medical people for these little school communities," Francis said. "And these communities can be as small as Guy Benjamin, where we have a little more than 100 students, to as large as Charlotte Amalie High School, which has approximately 1,700 students. And along with the kids, we also look after the basic needs of our faculty and staff, and even some of the parents when they call to ask questions."
Many of the local school gardens, including those at Ulla F. Muller and Joseph Gomez elementary schools, have also been started by nurses, who try to take part in activities that are geared toward good health. Francis said it is important, particularly at the elementary level, to build a foundation for the children and ward them off any behavior that would affect their health later on.
"We have a growing obesity problem and issues with diabetes that show up in the late teens and early 20's," Francis said. And this is because of the way our kids eat and the lack of exercise they get when they are younger."
To educate more students, Francis and other school nurses in the district have banded together for the past two years to conduct health fairs geared toward students in kindergarten through the 12 grades. Last year's fair was held in the Tutu Park Mall and this year, Francis said the outreach is particularly for students on St. John. The fair is scheduled for Jan. 30 at the Julius Sprauve School, and will offer various free screenings, including vision and cholesterol, and other services for students.
"Becoming a diabetic, an adult diabetic, can be avoided," Francis said. "It's about the way we eat, it's about the way we live, and being in the schools, I can make a difference in not only the way young people see themselves, but how they take care of themselves."
Francis said school nurses have also started to teach students about basic hygiene during the day, since some are raised in households with single mothers or fathers that leave for work early in the morning and come home later at night.
"I have a couple of bins with clean, used but in good condition, uniforms that I will give them if they need a change of clothes, so we don't have to call the parents to come in from work," Francis said. "We also teach the kids how to comb their hair properly, how to take care of themselves and basic personal hygiene.
"And the biggest thing for me is the love that I get back. At the elementary level, my kids love getting hugs and they love giving hugs, and it is just a great thing for me to be able to do."
Francis' teaching also extends to her husband's pediatric practice, where she holds a class for first-time parents, teaching them the basics of raising a child.
"I have always liked to teach," she said. "I do a lot of teaching when I'm in the office and we're developing the practice more, and it great being able to affect how people think thorough those things. We believe in treating the whole child, which includes the parents and teaching them how to talk to one another and listen. And I see myself continuing to do that – and maybe being in the school system for another 10 years."