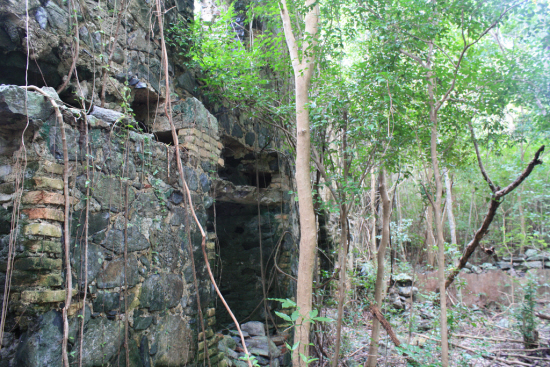 The 183-acre Egbert Marsh Trust property in St. John's Carolina Valley, valued at more than $12 million, is off the Lieutenant Governor's auction block – for now.
The property was on the list to be auctioned off Wednesday and Thursday on St. Thomas because the Egbert Marsh Trust owes $294,656 in back taxes and penalties, recently published legal notices indicate.
Shawna Richards, spokesman at the Lieutenant Governor's office, confirmed that it was off the auction list but said she was unable to provide any other information.
"I got breathing space," said Kevin Weatherbee, an attorney for one of the property heirs.
Efforts are being made on several fronts to make the Egbert Marsh Trust property a territorial park.
"I'd like some sort of preservation effort to benefit the people of the Virgin Islands, the owners of the property and the family at large," one of the heirs, Sheldon Marsh, said.
The Agriculture Department is working on a grant from the Forest Legacy Program to help purchase the property for a park. Agriculture's Marilyn Chakroff, who is dealing with that issue, could not be reached for comment Friday.
Additionally, the Legislature appropriated $4 million toward the purchase.
Marsh said he, his father and his sister are the heirs to the property. He said Egbert Marsh left St. John in 1927.
Marsh, who lives in Connecticut, has visited St. John three times. He said the expense of visiting is a deterrent.
"There's lots of land and no house," he said, suggesting he has nowhere to stay.
But there are lots of ruins – the remains of the old Carolina plantation. A sugar mill is visible from Centerline Road, but Marsh and Weatherbee both said the area has lots of crumbling structures clustered in a couple of locations on the 183 acres. The ruins also include a great house sitting on top of a knoll.
Tax records list the value of the property at $12.1 million.
An updated list of properties on St. Thomas and St. John to be auctioned next week was posted on the Lieutenant Governor's website late Friday morning. Those properties owe back taxes for 10 years or more.
In addition to the the Egbert Marsh Trust on St. John, St. Thomas properties belong to Cabrite Development Co, Caribbean Realty Investments, Rygeka Enterprise, and David Scott were removed since a Dec. 19, 2011 list was published.
For the updated list of St. Thomas and St. John properties to be auctioned off, visit the Lieutenant Governor's Office website.