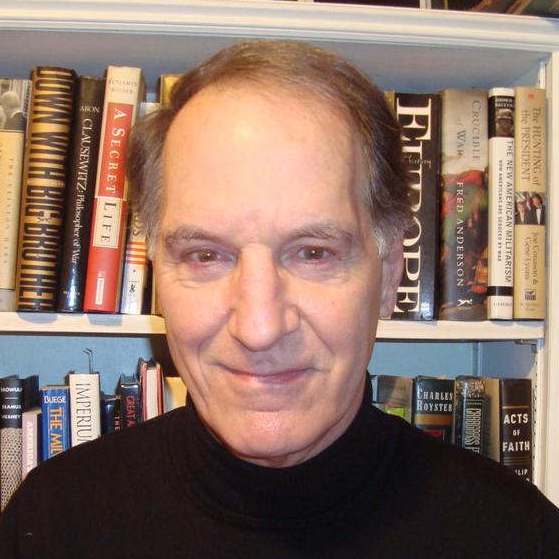 Few people have heard of or remember Raymond Aron. That is a pity because we need people like him right now. Aron was a French political theorist, journalist, teacher and activist. He died almost 30 years ago. When I first started reading him as a young political science student, little light bulbs kept clicking on in my head.
Aron's basic principles are worth thinking about in today's crisis. For starters, he always tried to see the world as it is, rather than as we would like it to be. He was a realist. For example, we would all like to believe that there is going to be a surge in revenues that will make it unnecessary to take painful actions. It is not going to happen.
He also understood that there are limits to our knowledge. He knew what he didn't know. He didn't predict or misuse the so-called "lessons of history." (Needless to say, if he were alive today, he wouldn't get 30 seconds on television. He would be considered so boring. Never yells. Doesn't even use the word "absolutely" ten times in each sentence.)
Aron understood that societies and freedom are fragile, and that we shouldn't take things for granted. Another lesson that is being lost in our time.
Raymond Aron grasped that understanding something and acting on it are two different things. That led him to two places. First was realism. He once said that "A good policy is measured by its effectiveness, not its virtue." The second was to put himself in the position of the leader and ask a simple question: What would I do if I were in the position of the decision-maker?
Which brings us to the current situation of the Territory. With each passing day, there is increasing evidence that the crisis we face – nationally and in the Virgin Islands – is not a cyclical recession but a long-term consequence of deepening inequality and poverty, social and economic decline and political decay. The Virgin Islands, a small place largely off the national radar screen, is caught in that larger crisis and is also a victim of problems and challenges of its own making.
There is a distinct Virgin Islands social and economic model. It is to use a largely tourist-based economy to generate revenues that drive a large public sector. Like any model, it has up and down sides. On the up-side, it provides employment and benefits for families that would be hard pressed to find comparable work in the local private sector. This income fuels much of the rest of the economy. On the down-side, like most jobs programs, it has produced a low productivity work force that opposes innovation and often does not serve the community that pays it. Guaranteed lifetime employment is not a good motivator.
What is clear right now is that the model has broken down for fiscal reasons. Existing – and projected – revenues will not support the current workforce. This is one of those points at which Raymond Aron's reality-based way of looking at the world becomes very useful. Is today's crisis short-term, a one- or two-year blip, or part of a long-term trend?
This is a huge question. And obviously, we cannot know the answer. So we have to operate on the basis of certain assumptions, and not on wishful thinking. Based on similar downturns and what we know about what has happened to American society, there is no reason to think that there will be measurable improvement anytime soon. Americans seem to grasp this, which explains their anger and pessimism, as well as the backward looking tenor of the Republican presidential campaign so far.
So if things are not going to get better soon, what should leaders do? The simple – and painful – answer is to seek out the least worst solutions. It is always worth making the distinction between bad and worse when those are your only choices. If someone claims to have a "good" solution, let them explain exactly how it would work.
It would make sense to seek these least worst solutions within a simple framework. This framework would have four parts: (1) How do we keep the Territory from going broke and collapsing financially? (2) How do we help those individuals and families that are most affected by the crisis? (3) How do we continue to provide and improve services to the citizens of the Territory? And (4), how do we improve the Virgin Islands as a place to do business and as a destination?
We are seeing great suffering in our country today. Some of it is the inevitable result of past recklessness and bad policies, but much of it is not. Happily, the Virgin Islands has not joined the reactionary war on public sector workers, an effort that has impoverished teachers, nurses and others who serve society. That does not, however, mean that the governor and other leaders do not face difficult choices that are inevitably going to hurt people.
These are hard times, but, as Raymond Aron would ask, given the situation and the facts as we know them, what would we do as governor? What are our realistic choices? And, what values are we seeking to protect?