Dr. Mercedes Dullum got an enthusiastic thumbs-up from the Rules and Judiciary Committee Thursday, which sent her nomination for health commissioner to the full Senate without opposition.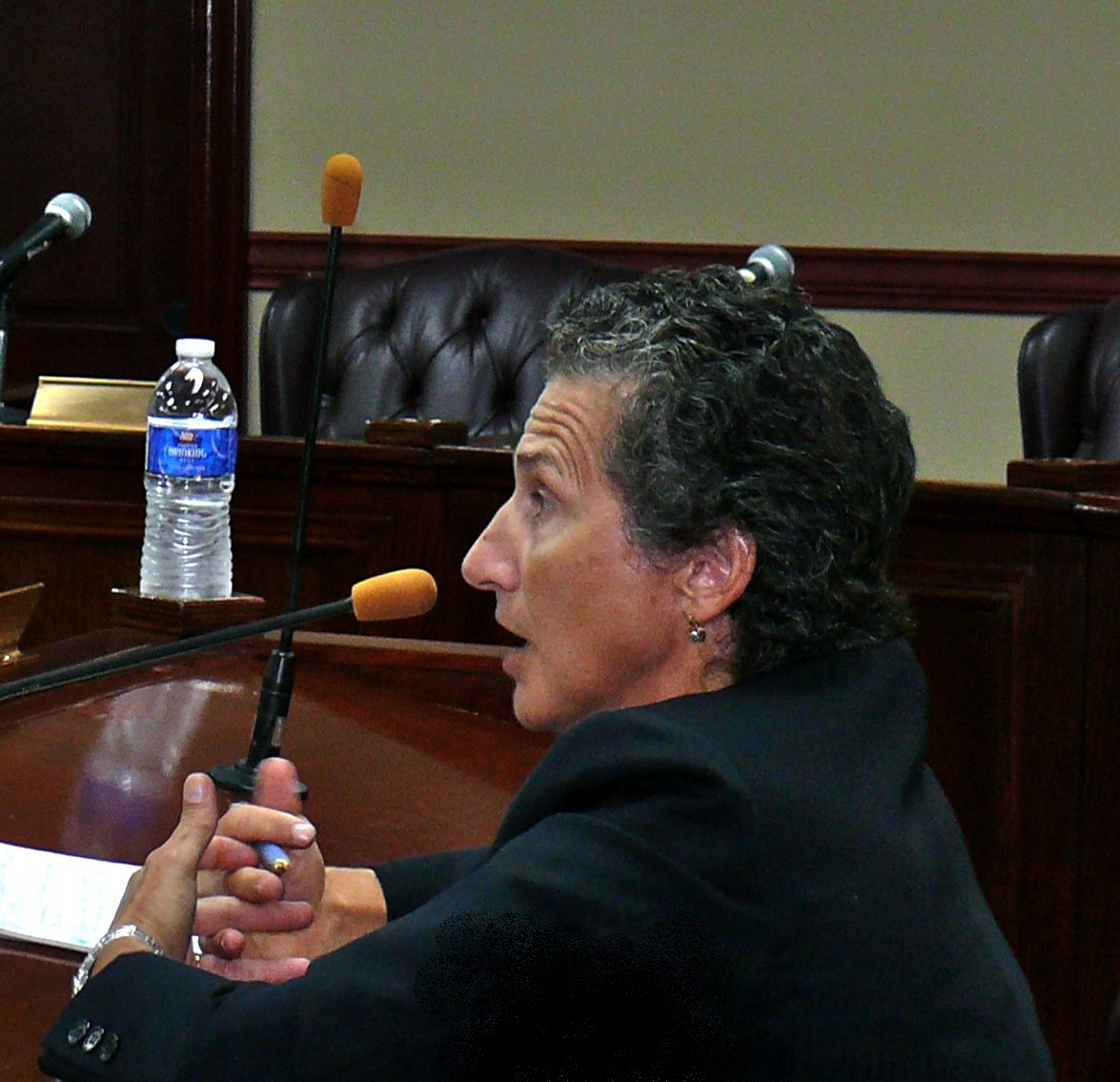 A native of Jamaica and former heart surgeon, Dullum's career in health care has spanned more than 30 years. Most recently, she was the cardiac surgery director at the Cleveland Clinic in Florida; she has been working with the V.I. healthcare industry for the past 13 years, coming back for conferences, teaching, and training. In 2009, she brought telemedicine to St. John's Myrah Keating Smith Community Health Center, spearheading an initiative between Cleveland Clinic Florida and Schneider Regional Medical Center.
In her testimony, Dullum said she became interested in medicine at an early age.
"Like most Caribbean families, we had multiple family members living together, and I participated in caring for my grandparents and other family members as they aged and died at home," Dullum said.
She also recalled patching up her father and brothers after they got into accidents racing go karts.
After getting a bachelor's from Georgia Institute of Technology, Dullum completed medical school at the Medical College of Georgia, followed by residences at the University of Mississippi Medical Center and George Washington University Medical Center. She has extensive clinical experience as a cardiothoracic surgeon and in minimally invasive robotic surgery.
Dullum said she was recruited to join the Cleveland Clinic in Florida, not only to provide high quality cardiac surgery services, but to help with business development. Most recently, before coming to the territory as acting commissioner on Dec. 1, Dullum served as the Cleveland Clinic's international patient services director. Before that, she was managing partner of Washington Regional Cardiac Surgery PC in Washington, D.C. from 1986 to 2004.
Several senators said they were already acquainted with Dullum. Sen. Louis Hill said he has known her for years, and he and his family dealt with her at the Cleveland Clinic in Florida, "so I know you personally and am very privileged to be your friend," Hill said, praising her professionalism and demeanor when dealing with patients from the territory.
Sen. Carlton "Ital" Dowe recounted meeting with Dullum recently, and also praised her accessibility, demeanor, and responsiveness. Sen. Craig Barshinger praised Dullum's work establishing telemedicine on St. John.
Since she took up the post on Dec. 1, she has been working to cut costs and expand electronic health records, among other objectives.
"Thanks to the Legislature's appropriation, we are currently preparing to train new EMTs to increase our significantly lacking workforce," she testified. "This should help to decrease the overtime paid and improve working conditions."
Health is still in the process of implementing an electronic health record system, both to meet federal law and to make the health system more efficient, she said.
"The current HealthPro system is not robust enough. This affects our ability to perform e-prescribing in the clinics, and it is better to get one system that supports both EHR (electronic health records) and e-prescribing."
While a surgeon by training, wellness and prevention will be one of her focuses.
"Just as I used to tell my patients, 'your health is a team effort and you are the most important person on the team,' so the health of the US Virgin Islands is a team effort and all the residents of the territory are the most important ones on the team. We must all participate in our own healthcare even in small ways, such as watching what we eat and doing a little exercise."
Dullum and Acting Police Commissioner Henry White were hired at higher pay rates than their predecessors, with the higher pay authorized by an executive order from Gov. John deJongh Jr., a fact which stuck in the craw of some senators in light of government employees taking an 8 percent pay cut this year.
"I was inclined to vote against you on that principle alone," said Sen. Usie Richards. "But after hearing your testimony and listening to your answers today, at least in the case of your nomination, I can support it. You are the first nominee, in my mind, who has had a grasp of the real problems of the department after just 30 days," he said.
Voting to send Dullum's nomination on to the full Senate with a favorable recommendation were: Dowe, Richards, Sens. Ronald Russell, Patrick Sprauve and Celestino White. Sen. Sammuel Sanes, there for much of the hearing, was absent at the time of the vote. Sen. Alicia "Chucky" Hansen abstained.