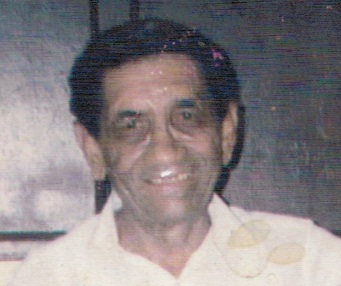 Antonio Monell-Torres, also known as "Tonin," of Estate Profit died on Jan. 6, at Gov. Juan F. Luis Hospital. He was 80 years old.
He is survived by his sister, Esther Calzada; brother-in-law, Eusebio Rodriguez; daughters: Mariana, Regina and Virginia Cintron, Teresa Santos, Francisca Cruz and Daisy Santos; brothers: Reynaldo Calzada and Luis Mclat; stepdaughters: Andrea Miranda and Genoveva Colon; stepson, Feliciano Cintron; daughter-in-law, Milagro Viera; cousins: Luzmaria, Brunilda and Alfredo Simmons; and grandchildren: Michael, Alex Huertas, Yellisse Codrington, Jose Luis, Carmelo and Rociela Parrilla, Jose, Izul and Zuleyka Acosta, Mario, Alicea, Miguel and Angel Miranda, Marisol and Gregorio Ortiz, Aura Candelario, Carmen Saldaña, Michelle, Carla and Xiomara Ventura.
He is also survived by great-grandchildren: Laline and Josiah Huertas, Magdy Dawod, Ashley Mercado, Angel Rosella and Alex Sosa; sobrinos: Juan, Julie, Rey and Luis Mclat, Ernesto, Marcos, Elias, Iris and Becky Calzada, William Serrano, Joseluis, Mildred, Esther, Jeffry, Tara, Tamara, Victor Juanmanuel and Juanantonio; best friends: Elaine and Dick White, Manuel Acosta, David Medina, Julio Colon Jr., Marcelino and Minerva Garcia; sons-in-law: Nelson Benitez and Jorge Ramos; as well as other relatives and friends too numerous to mention.
A viewing will take place at 10 a.m. and a funeral service at 11 a.m. on Wednesday, Jan. 18, at Iglesia De Dios Inc. Interment will follow at Kingshill Cemetery.
All arrangements are by James Memorial Funeral Home Inc.