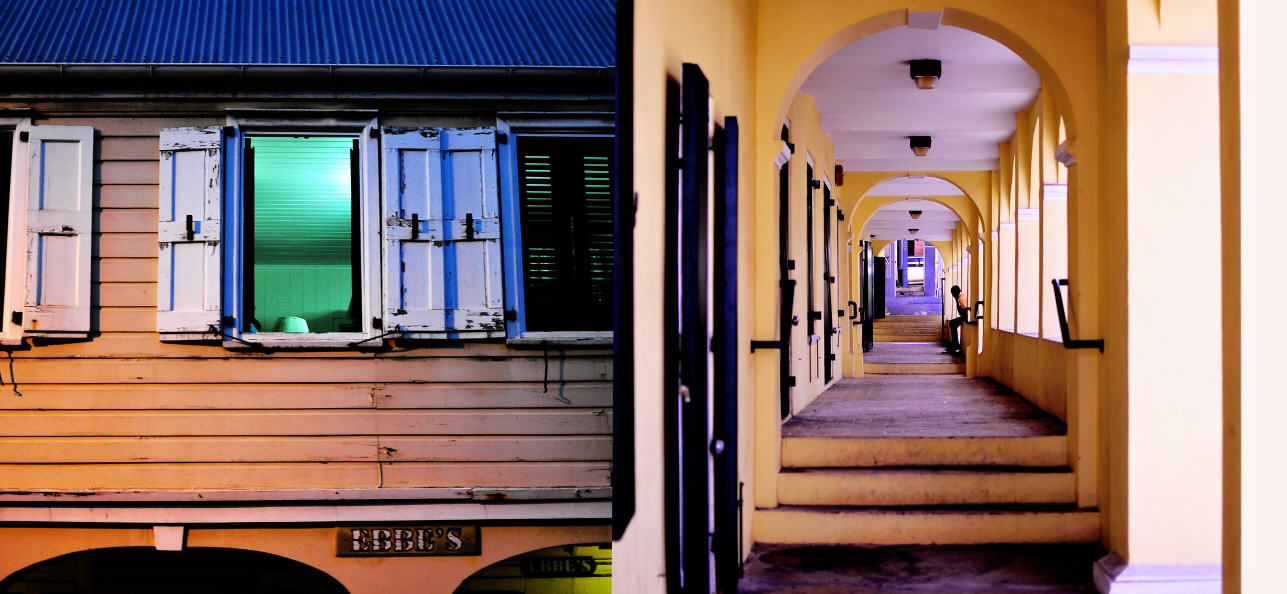 After a postponement last week, Two/Peace/& Smile: The Photography of Traveon A. House will open at the Caribbean Museum Center for the Arts, featuring 25 photographs, on Friday, Jan. 27. Presented in the CMCArts lower gallery, a public reception will be held on Saturday, Feb. 4, from 2-5 p.m. Opening refreshments will be served, and there will be a cash bar.
House describes his work as totally into the "Pretty/Dirty" art movement. He capitalizes on the aesthetic that St. Croix provides when a toppled building sits on the same street as premiere art galleries and housing developments sit directly adjacent to the oceanfront. St. Croix seems the perfect balance of beauty, culture, history and forgotten monuments for House's work.
Traveon House is a freelance graphic artist who was born and raised in South Central Los Angeles. He attended Otis College of Art + Design, earning a B.A. in graphic arts. He moved to St. Croix in the winter of 2010 and was immediately struck with how ingrained the artist culture is on the island. His first exhibit was facilitated by Thomas Shelley at MACHETE MACHETE.
"For me, photography has become a life-long project of passion. Design is my crutch. It offers me resistance. Photography I approach as organically as one would listen to their favorite song. It's the area of my artistic practice that is comfortable and less demanding. I have absolutely no rush to get to a point of contentment with photography. Process will dictate that level of mastery.
"I don't know exactly how to describe my art, but I do have an idea of how I would like viewers to interpret it. I'd like my output to be viewed as childish… Not childish in its level of expertise but childish in its basic approach to creativity as a primary concern.. Art first. I personally enjoy art that is free and expressive, carefree and striking. These are the same attributes that infuse themselves into the art of children."
The exhibit will be open to the public from 10 a.m. to 4 p.m., Thursdays through Sundays and all other cruise ship days. Admission is free for the opening and the exhibit. It will be displayed through Feb. 25 and is funded in part by the Virgin Islands Council on the Arts and the National Endowment for the Arts. The Caribbean Museum Center for the Arts is located on the waterfront at 10 Strand Street in Frederiksted. Call the museum at 772-2622 or visit the Web site at

www.cmcarts.org

for additional information.