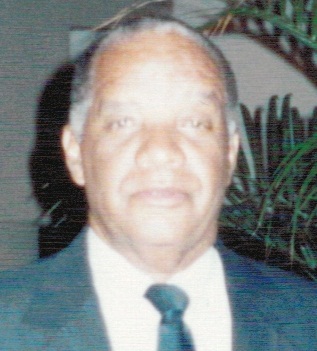 Bennett Alexander Simon, also known as "Sight" or "Simo," of Estate Anna's Hope died on Jan. 4, at Gov. Juan F. Luis Hospital.
He is survived by his wife, Mellonee D. Simon; daughters: Denise Marques and Darlyn Denise Beazer; sons: John Simon, Malcolm Simon, Edmond Simon and Christian C. Hendricks; grandchildren: Isiah Simon, Christiana Simon, Brandon Simon, Bradford Simon, Bryce Simon, Bryetta Simon, Braxton Simon, Edmond Simon Jr., Shelbie Beazer, Christine Almestica, Mellanee Hendricks, Darryl Grey, Nina Marques and Jeri Marques; great-grandchildren: O'Bijah Creque, Aleajah Creque and Anarah Evelyn; brother-in-law, William Deamues; sisters-in-law: Martha J. Copeland and Betty J. Williams; sister, Shirlene S. Harvey; godsister, Doreen James; nieces: Sheneida Harvey, Shantana Harvey, Valarie King, Denise Jones, Cassandra Williams, Daphne Ray, Brenda Brock and Jane Deamues; and nephews: Beron Harvey, Frederick Deamues, William C. Deamues, Milton Williams, Sam Williams Jr., George Harris and Lonnie Matthews.
He is also survived by great nieces: Syriah Harvey, Samya Jn Baptiste, Bria Harper, Dominique Deamues, Rakeisha, Kennedy and Sydney Deamues; great nephews: Delani Harvey and William C. Deamues Jr.; aunt, Cleotta Wilbekin; special friends: Luis Davila, Janette Sergent, Delita Moore, Mary Anison, Amelia Waster, Myra Harris, Fidelis (Jean) Canton, Elwood Canton, Arnold Barnes, Willie (Corine) King, Reaf, (Sara) Blue, Ray Sewer, Ruthie Black, Linnie Foster, St. Croix Fire Fighters, St. Croix Shrine Club, Caribbean Light Lodge (lol), the American Legion and Gentlemen of Jones; cousins and other relatives: Winona Joshua, Wilbekin, Miller, O' Rielly, Ventura, James, Brady, Pelton, Bryan, Schuster, Vilbekin, Henneman, Beagles, E. Blackman, Petersen, Richards, Begraff, Rampersad, McFarlane, Rogers; along with many other relatives and friends too numerous to mention.
A viewing will be held at 9 a.m. and a funeral service at 10 a.m. on Tuesday, Jan. 17, at the Lord God of Sabaoth Lutheran Church. Interment will follow at Kingshill Cemetery.
All arrangements are by James Memorial Funeral Home Inc.