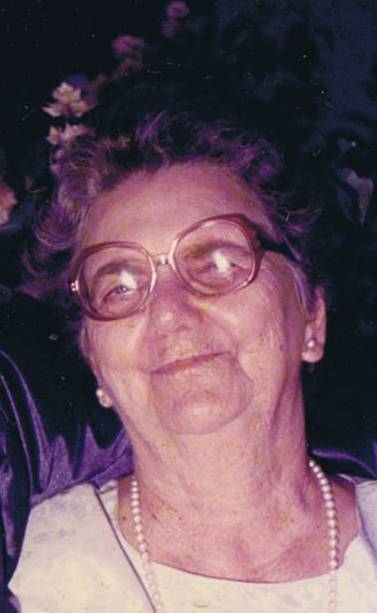 Gertrude Magras of Frenchtown died on Dec. 30 at her home. She was 93 years old.
She survived by her sons: Clement "Tony" Magras and Franklin Magras; daughter, Irene Richardson; sister, Sylvia Olive; sister-in-law, Dorothy Greaux; son-in-law, Henry Richardson; daughter-in-law, Wanda Magras; grandchildren: Geraldine Holland, Robert Picayo, Cindy Richardson, Jay Richardson and Angelica Magras. eight great-grandchildren; many other nieces, nephews, close relatives and friends.
There will be a viewing held from 5-7 p.m. on Monday, Jan. 9, at Davis Funeral Home Chapel. There will be a funeral service held at 10 a.m. on Tuesday, Jan. 10, at St. Anne's Chapel. Interment will follow at Western Cemetery No. 3.
All arrangements are made by Davis Funeral Home, 774-1464.