In fierce competition, rife with political satire and social commentary, Morris "King Generic" Benjamin stole the night from reigning monarch "Campbell "King Kan" Barnes, to become the Crucian Festival Calypso Monarch of 2012. With two animated and humorous songs, Benjamin walked away with his sixth monarch crown Thursday night at Island Center, also claiming prizes for Best Political and Most Humorous.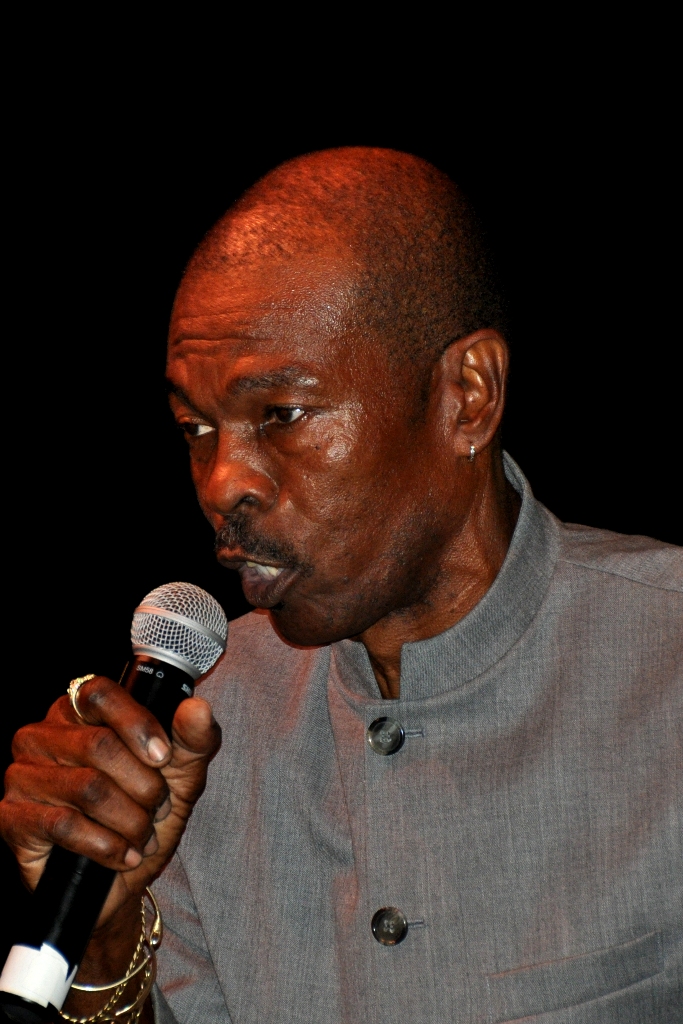 As always, the eight competitors brought their political banter to the stage, taking aim at the local government with many jabs pointed harshly at the DeJongh-Francis administration, and the 29th Legislature. Calypsonians sang about layoffs, 8 percent salary cuts, and the Legislature's recent audit. This year also brought a new wave of personal back-biting, specifically aimed at Barnes for winning last year's crown.
King Generic walked out on stage donning a gray suit with a black tail – gesticulating like a donkey for much of his first song, "Looking for Jack," a song about senators who haven't given him "jack." Two big poster boards with pictures of senators were his prop. One board displayed a hand-drawn donkey with a photo of Senate President Ronald E. Russell posted as the donkey's proverbial head.
As King Generic danced and sang the refrain, "I lookin' for Jack, Ask Chucky, I can't find Jack, Ask Ronnie," he would face the audience and push his tail against their photographs.
King Generic continued "Instead of cutting back and spending wisely, they say 'no way you ain't getting jack from me.'"
For his second number, "Stop Da Bawling," King Generic took aim at the governor, and told the crowd to stop crying about things and to "line up" for change.
"He said he won't lay off nobody, a few months after, he win the election, all of a sudden he singin' a different tune," King Generic sang.
In his refrain, King Generic sang, "Lord, what have we done to deserve this? We have been through trial and tribulation, but nothing, nothing like De Jongh…line up, line up, oh god we can't take no more."
Second place winner Temisha "Caribbean Queen" Libert was the only female to compete and came out with two spunky ditties focused on local politicians.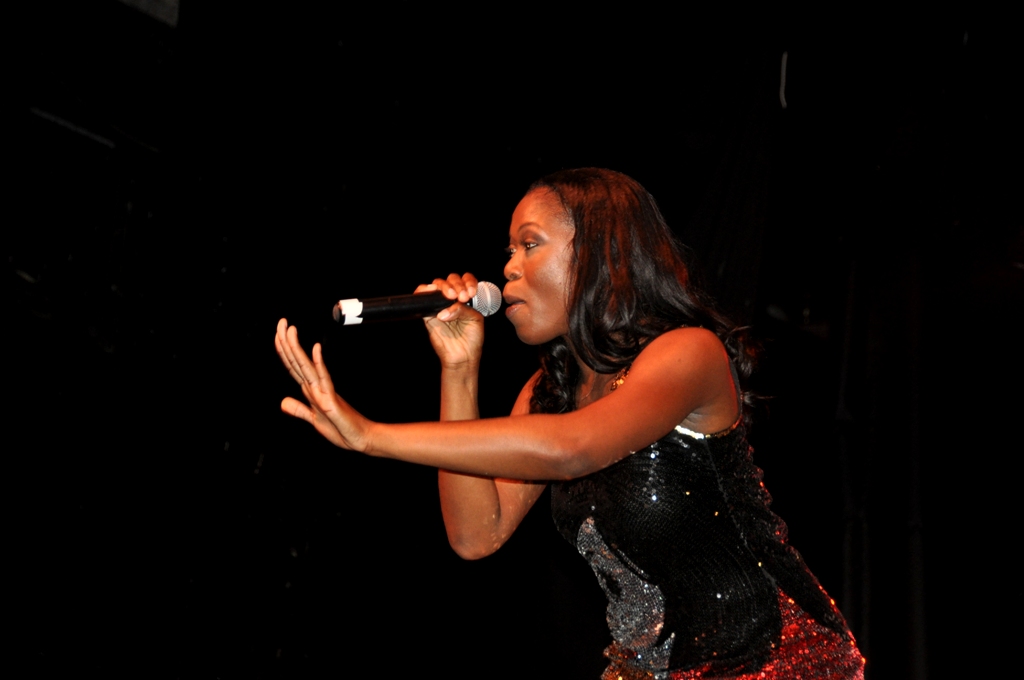 In her first song, "No Mo Ah Dis We Ting," the Caribbean Queen sang about how she's lost trust in the governor and local senators.
"For six years, the governor screwed me over, but I ain't takin' no more," she said. "No more of this 'we thing,' now it's just a 'me thing'… I looking out just for me."
As she danced along stage in her glittery outfit, Caribbean Queen jested that no local politicians attended the event except Delegate to Congress Donna M. Christensen, which seemed to pave the way for her second song, "Get on Board."
The Caribbean Queen told the audience in her second song, that a woman could do the job better than local politicians.
"You don't like this completion, then be a queen and not a king," she sang. "That is why tonight, a woman will run the ropes. Get on board Crucian ladies, get on board – send the message loud and clear – tonight the change is here, Crucian ladies, get on board."
Samuel "Mighty Pat" Ferdinand won third place for his political tunes: "No 8%," and "My Confession."
In the first song, Mighty Pat sang "The cost of living is so high, to feed our children sometimes we cry. Sometimes we can't pay our rent, but they want to take 8 percent?"
Later, he questioned why police, teachers and nurses were part of the cut, "They care for the sick and our children, now tell me how you are going to take 8 percent from them?"
Mighty Pat's second song was directed toward his son, in which he told him to be his own man, and to think for himself, unlike the current politicians, he sang.
"I'm trying to tell you to have, have a mind of your own," he sang. "Don't worry about what people tell you, they will push you up on a pedestal only to pull you down again."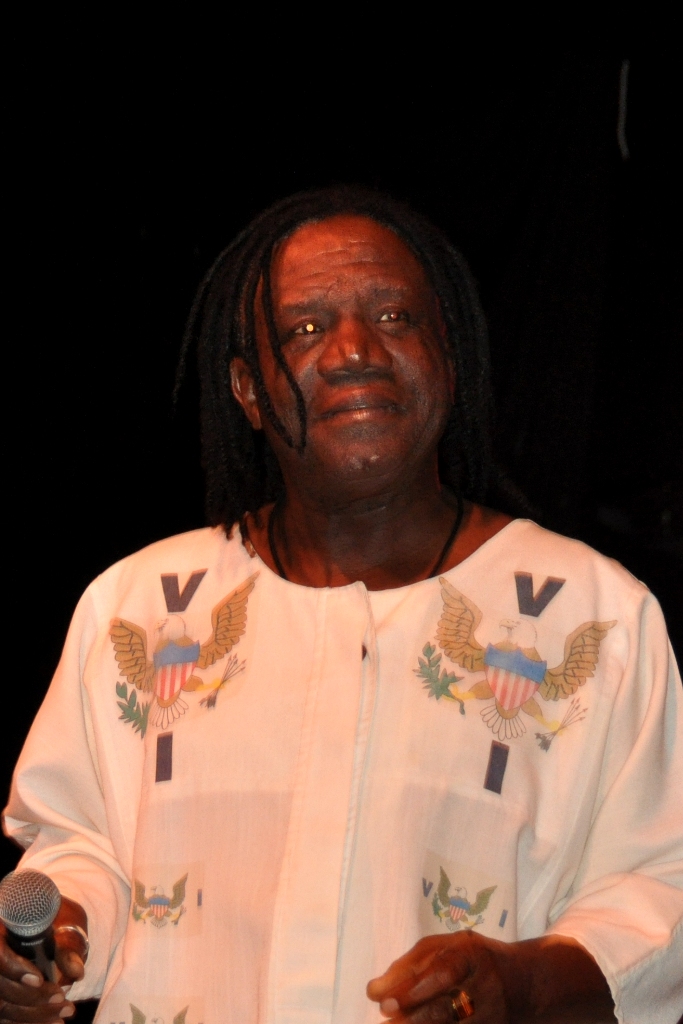 While political songs won the top prizes, the theme which seemed to generate the most laughter from the crowd was the social commentary about the reigning calypso monarch, King Kan. Llewellyn Westerman and Kasaun "K Force" Baptiste poked fun at King Kan for winning last year's competitions on both St. Croix and St. Thomas.
Most Improved calypsonian went to K Force, for "Ah Toilet," a tune jabbing King Kan for winning last year. "Your mouth smell like a toilet," he sang. K Force's second song, "That is Lyrics," complained jokingly that the only way to win the crown was to sing political songs.
The crowd wasn't as boisterous as in previous years, but they still laughed heartily at the two Masters of Ceremonies, Darren "Bogol" Stevens and Tommy Joseph. The performers were backed by St. Croix's own Xpress band, joined by several backup singers and an ensemble of brass players.
The winners again were:
1st Place: Morris "King Generic" Benjamin
1st Runner Up (2nd Place): Temisha "Caribbean Queen" Libert
2nd Runner Up (3rd Place): Samuel "Mighty Pat" Ferdinand
Most Improved: Kasaun "K Force" Baptiste
Most Humorous: Morris "King Generic" Benjamin
Best Political: Morris "King Generic" Benjamin