St. John resident Alfredo Alejo was shopping at Starfish Market on Saturday when he and his daughter, Kisha, 14, spotted Morning Express Anchor Robin Meade shopping with her husband.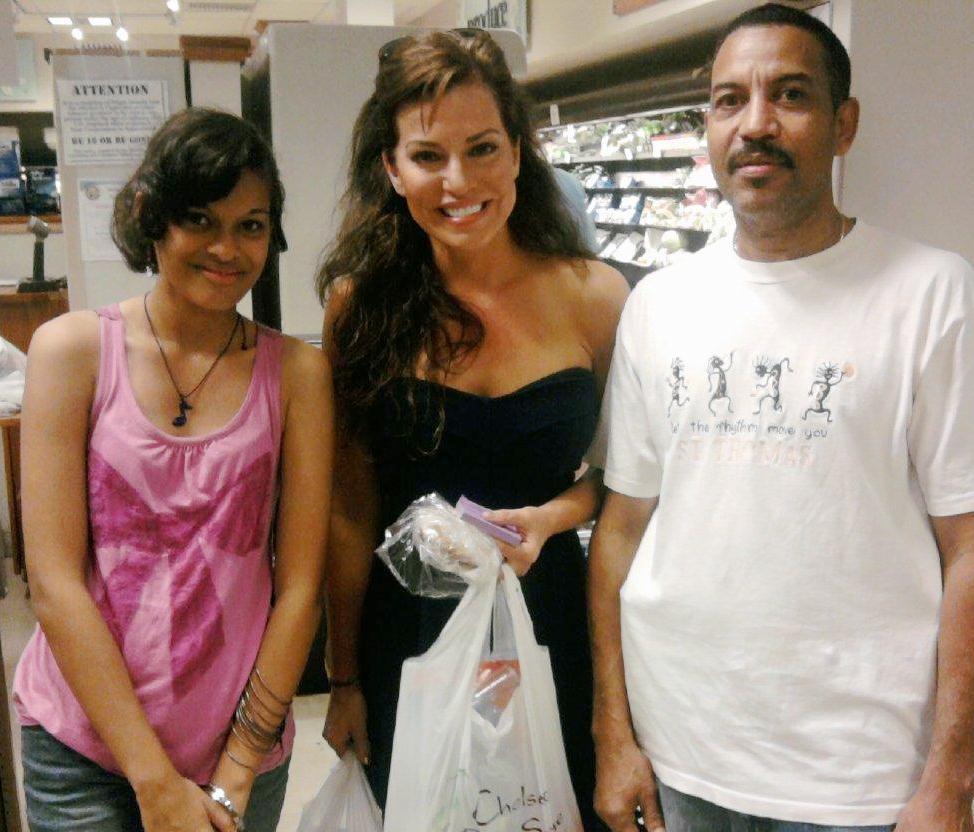 "When I saw her, both of us said, 'that's Robin,'" Alejo said.
Alejo is a big fan of the show.
While Meade went to the cashier to check out, Alejo waited because he said he didn't want to interrupt.
When Meade finished paying for her groceries, Alejo asked her if she was Robin. She said yes.
"I told her I watch every morning. She said 'thank you very much for watching,'" Alejo said.
Alejo described her as happy in person as she is on the morning news.
Kisa Alejo took a few pictures with her cell phone camera, but Meade's husband, listed on Wikipedia as Tim Yaeger, snapped a photo of Meade, Alejo, and his daughter.
Morning Express airs mornings on Turner Broadcasting's HLN.