Monday afternoon, three local actresses delved into dramatic rehearsals, showcasing their voices and talent for their leading roles in "The Color Purple: The Musical About Love," at the Caribbean Community Theatre on St. Croix.
Katrina Seay and Lisa Charles have never acted before, and Lynda "Nikki" Brooks-McDonald has only done a few plays, but all three have singing voices that landed them leading roles in the production based on the novel by Alice Walker. This is what the Caribbean Community Theatre (CCT) is all about: bringing local talent together to produce high-quality plays or musicals for the community to enjoy.
"A play of this magnitude is a big deal on St. Croix, and to play Shug Avery!" Brooks exclaimed. "When it comes to doing something I love, like singing or acting, I'm in – fully committed."
For 27 years, CCT has been bringing productions to the big island. The dedicated actors, directors, producers, and hundreds of others who believe in the community theater, donate their time and talents to produce full scale plays and musicals. Since 1985, the theater has put on over 125 full scale productions with only volunteers.
"We wouldn't even have a CCT if it weren't for the volunteers," Eileen Des Jardins, managing producer, said.
Des Jardins, has been with the theater since 1987, and has put countless hours in to keep the theater and its productions afloat. She refused to take credit for her hard work, and modestly kept pointing out the hard work of volunteers, even though she doesn't get paid a cent and is herself a volunteer.
"You know, this work isn't for everyone, a lot of people get burnt out after one big production," Des Jardins said. "But, there are so many who keep working to make the productions happen," she added.
Oceana James has been volunteering for 10 years, and even though it's a lot of work, she said she loves it. Her full-time teaching job at Arthur A. Richards Junior High hasn't slowed her passion down either. According to Des Jardins, James has directed several plays, and is directing "The Color Purple" along with Beka Hughston.
"It's a big commitment and you have to plan and be committed to doing rehearsals at night and after work, but we still find people willing to donate their time "James said. "We are a community theater and people like being part of that."
In addition to regular commercial plays and musicals, Des Jardin said her personal passion is to showcase, whenever possible, plays by local authors. Some of her favorites over the years are "Sarah & Addie," and "Liberated."
"We accept perusal scripts and always will consider local playwrights when possible," Des Jardin said.
CCT also brings the community into their after-school children's theater, the Calico Cat Company, where kids can display their talent. Des Jardin said that kids, usually ages 6 to 12, write, act, or perform in productions that are usually held in December and May.
Des Jardin said there's always something to do at the theater. When CCT isn't producing a play, volunteers work on in-house sustainment projects, like the main office, wardrobe, or stage.
However, running the theater is expensive Des Jardin said. Overhead costs and utilities have doubled over the last few years, and she is worried that they won't get enough funds to keep operating.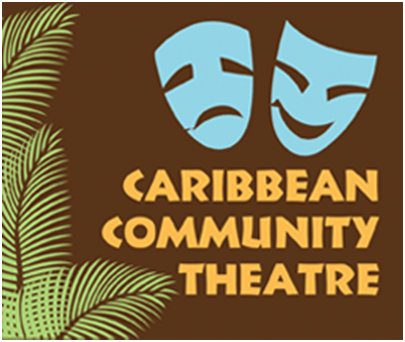 Grants have come from Diageo, Cruzan Rum, Hovensa, as well as gifts from private donors and federal funding; however, the theater recently lost half of its federal funding, making its budget even tighter.
"The money we bring in from the productions goes right toward the next production or a project in-house," she said. "We don't make any money, we are just sustaining."
In addition to "The Color Purple," which will be held in February, the remaining shows for this season are: "Moonlight and Magnolias" (March), "The Oldest Profession" (May), and "I Take This Man" (July).
To find out how to become a volunteer at CCT, please contact Des Jardins at 340-778-1983, or
email her at: eileencct@gmail.com. For more information about the theater and its productions throughout the year, visit the website http://cct.vi/.