Akaylah Huggins didn't seem to mind one bit that she was the last baby born in 2011 on St. Croix; in fact, she seemed pretty content Monday, wrapped in her mother's arms at Gov. Juan F. Luis Memorial Hospital where she was born.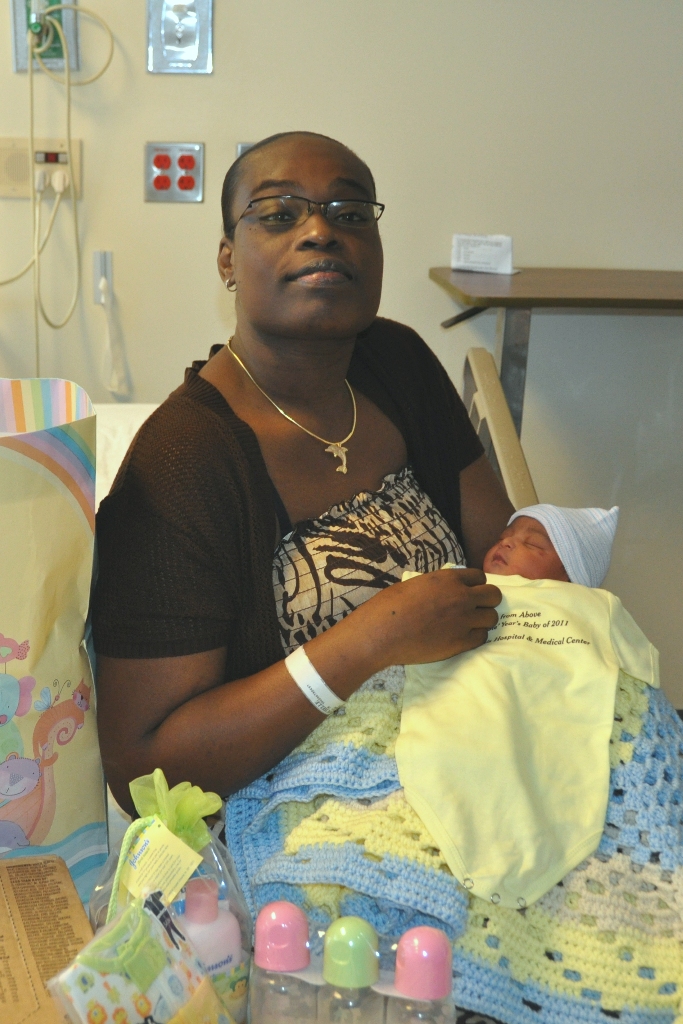 Little John Anthony Cruz also seemed pretty happy that his mother was induced into labor early, because even though he was supposed to born a few days later, he secretly had different plans. He wanted to be the first baby to welcome 2012 on St. Croix.
The two babies, "the 'ole and new'" slept right through the eventful morning where they were showered with gifts for being born at just the right time.
A ceremony was held at JFL to welcome the new babies into the world. Each received a bag full of goodies, including baby wipes, blankets, clothing, socks, a case of infant formula, and bottles. Huggins got a specially designed shirt donated by Jolly Rogers, that said "I am the 'ole year's baby 2011" and Cruz had one that said "I am the 1st baby of 2012." Cruz also received a new car seat donated by the V.I. Police Department.
Akaylah Huggins, was born on Dec 31 at 9:19 a.m., weighing 5 pounds, 15 ounces, to Michelle and Everad Huggins. John Anthony Cruz was born at 2:36 a.m. Jan. 1, weighing 5 pounds, 2 ounces to Migdaliz Rivera and Anthony Cruz.
"It's a way for the hospital to show appreciation for the babies being born here, and just a nice way to welcome them into the world," Pamela Toussaint-Sanes, communication and community coordinator for JFL, said.
Michelle Huggins didn't expect any gifts for bringing her baby into the world, but said it was a welcome surprise. She also said two-year-old daughter Amaryah, can't wait to hold her new little sister.
"I think it's great, and it's a big help," Michelle Huggins said. "It's just been a blessing."
Rivera was also surprised and said she was happy to receive the gifts. More than anything, she was excited that her son was the first baby on St. Croix.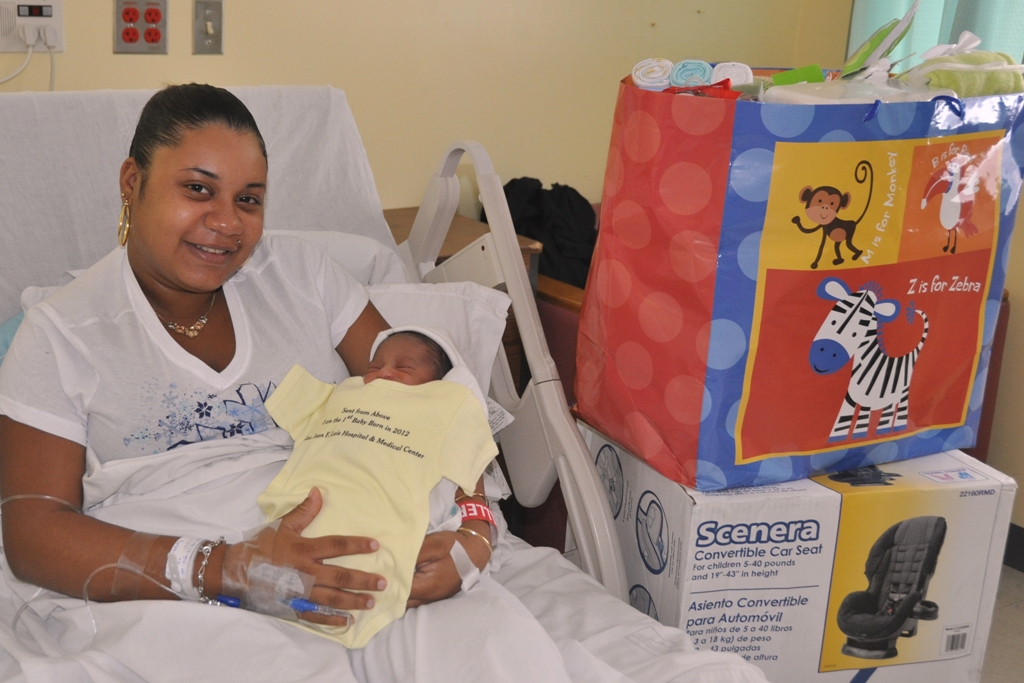 "I joked with my friends that he was going to be the first, but I was just kidding, so it was a surprise he came out early," she said.
Rivera said she couldn't wait to get home where her 3-year-old son, Anthony Cruz, Jr., will be. Throughout the pregnancy she said he would point to her belly and say "That's your baby, that's my brother."
Baby girl Huggins headed home Monday afternoon. Baby boy Cruz will hopefully go home Tuesday.
The V.I. Daily News reported Monday the first St. Thomas birth of 2012 was Ja'ven Elwin-Jules, a 7 lbx. 14.4 oz. baby boy born at 1 a.m. Jan. 1 to Catherine Jules of St. Thomas.