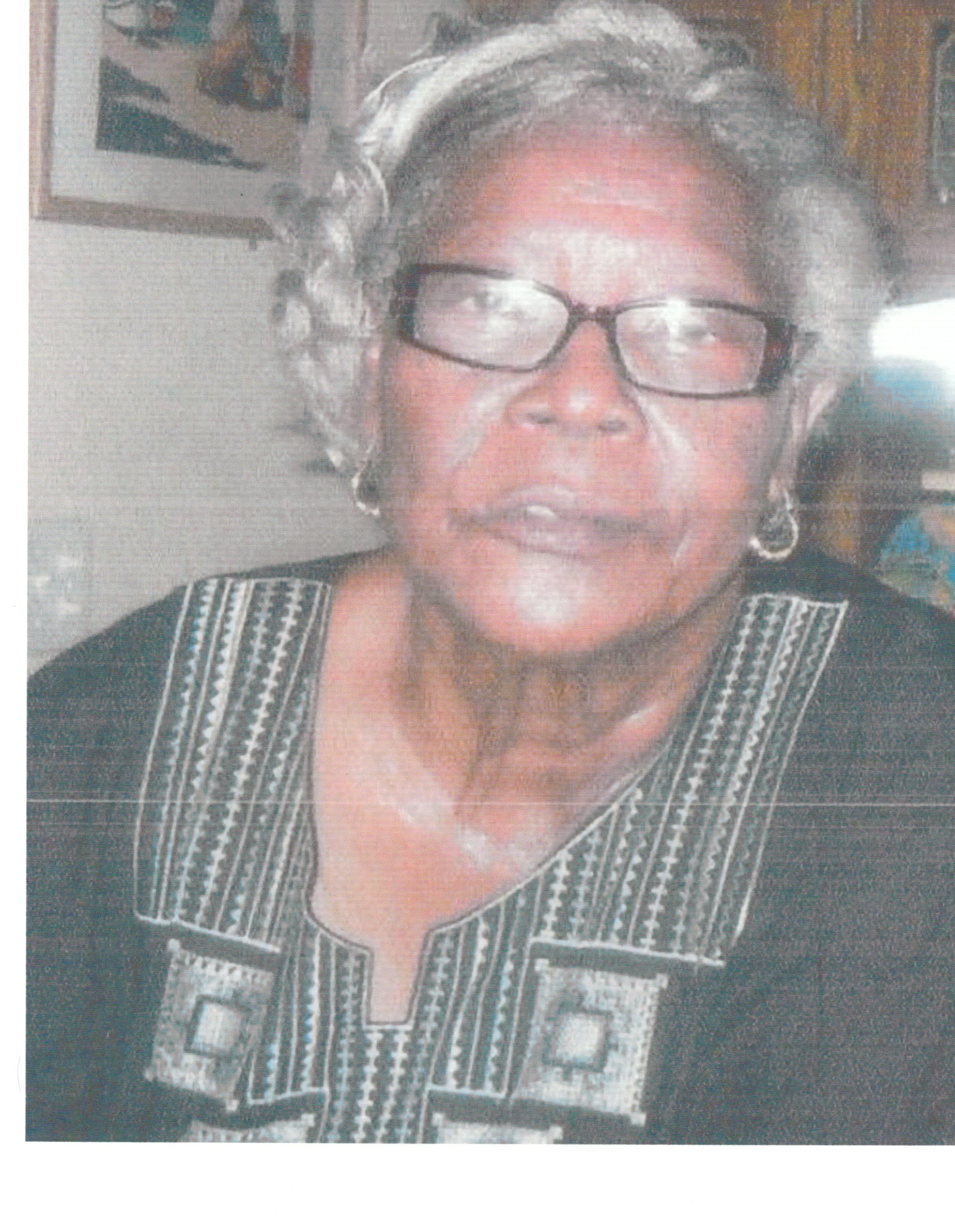 Kathleen Browne, also known as "Peggy," of Clifton Hill died on Dec. 23 at her residence. She was 77 years old.
She is survived by her mother, Rachel Thomas; daughters: Janice Martin, Bevon Simmons and Mary Ann Flemming; sons: David Browne and Peter Browne; grandchildren: Meagan and Jeremy Simmons, Coretta, Donica, Veeron, Floyd, Michael and George Flemming Jr.; godson, Mario Thomas; sons-in-law: Olando Simmons and George Flemming Sr.; sisters: Janet and Sonia Mason; nieces: Sharlene Gumbs, Hyacinth Peters, Denise Isaac, Pauline Mellanson, Learly Richards and Patsy Richards; nephews: Franklin Richards and Glenn Richards; great nephews: Roger Richards, Robin Richards and De André Richards; brothers-in-law: Wesley Browne, Meonwell Browne, Dalmar Browne and Stafford Browne; sisters-in-law: Yvonne Browne, Rosemarie Williams, Carmen Carter and Sheila Dyer; special friends: Judge Steele, James and Chrystal Lawrence, Mary David, Cathrine Roberts, Joseph Jacobs (J J), Marceline and Arrol Steele, Priscilla Charles, Eugene Browne, Victorine Rodgers, Cathrine Morton and Arthur Reynolds; cousins and other relatives: Melsada Thomas, Henrietta Thomas, Wildin Jacobs, Evelyn Baronville and Jerome Jacobs; as well as other relatives and friends too numerous to mention.
There will be a viewing held at 10 a.m. and a funeral service at 11 a.m. on Thursday, Jan. 5, at the Original Pentecostal Church. Interment will follow at the Kingshill Cemetery.
All arrangements are by James Memorial Funeral Home Inc.