After efforts made by the government to avoid major layoffs, Gov. John deJongh Jr. announced Wednesday that by the end of January, approximately 1,000 government employees will be dismissed.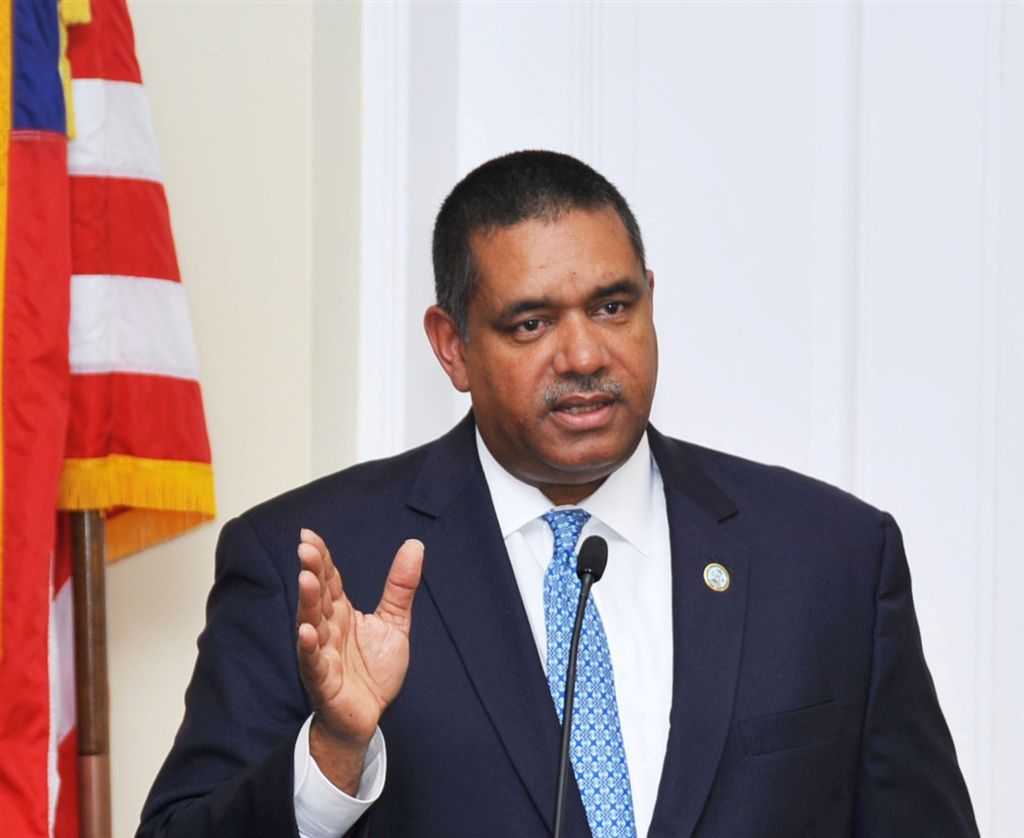 The governor's announcement comes after the Senate rejected a variety of financial proposals last week that would help make up the $66-67 million deficit that the government is now facing. DeJongh called the Senate into special session after they initially delayed acting on the bills. At the end of the day, 11 senators voted against the package, while one voted in favor and three were absent.
DeJongh had proposed increasing gross receipts tax from 4.5 percent to 5 percent, and authorizing billing 2010 property taxes at the same level the court authorized for 2009 taxes, two measures that would bring in some new revenue quickly. He also asked the Legislature to authorize the V.I. Public Finance Authority to borrow up to $90 million to fund regular government operations.
"We are almost out of cash and we cannot issue checks without money in the bank to cover the checks," the governor said Wednesday at a press conference held on St. Thomas. "Not only will the checks bounce, but the act of issuing such checks is unlawful."
The bill submitted by the government would also have reversed the Senate's decision to forgive all debt owed the government by the territory's two hospitals, which administration officials said is more than $90 million. It would have also undone legislation to expand gross receipts tax exemptions for farmers and fishermen.
"Given the fact that our latest set of our proposals were summarily rejected by the 29th Legislature, and they have offered none of their own, makes a difficult choice the only choice now," deJongh said at the press conference. "We must continue to function as a government, but we must also continue to function within our means."
The governor's initial plan involves dismissing 143 temporary, per diem, and part-time employees before the end of the year. Their last day will be on Dec. 30, but they will be placed on administrative leave: they will be paid for two weeks after leaving the job, deJongh said.
The second wave of layoffs will come on Jan. 5, 2012, with an additional 350 employees being dismissed. This group will be made up of individuals deemed non-essential by their department or agency head to be non-essential.
DeJongh said the Office of Management and Budget issued letters Wednesday to the various departments and agencies noting the amount of reductions required. Semi-autonomous agencies, including the Waste Management Authority, University of Virgin Islands, Housing Finance Authority, Economic Development Authority, boards of Education and Elections, WTJX Channel 12, and both local hospitals will be integrated in the cuts.
DeJongh said there will be two more waves of layoffs to come, amounting to a "conservative" dismissal of 1,000 employees by the end of next month. Speaking after the press conference, officials said that employees whose salaries are federally funded, but are, in-part, matched by the local government could also be on the chopping block.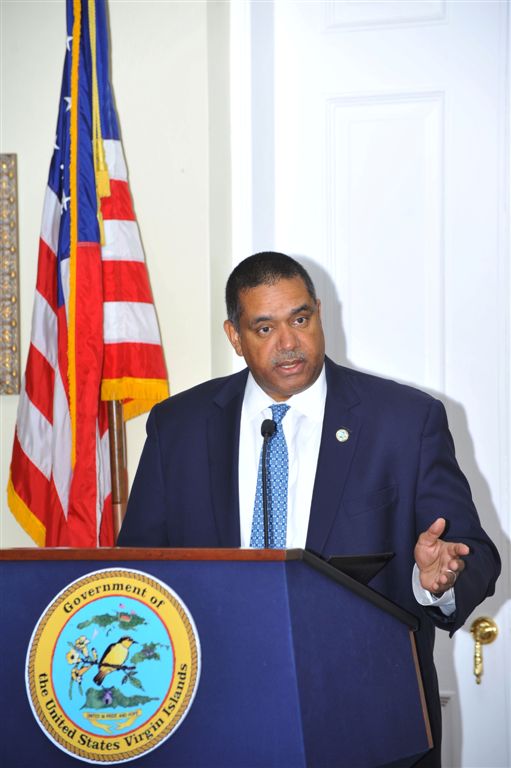 "The majority of impact will be felt in Education; we will try to reduce the impact to the Police Department and for Human Services; this is also going to be tremendous impact on their services," deJongh said. In terms of cutting government programs, the governor said that he will be making the final decision on which ones might go, but will look at those that have the least "wide ranging effects."
He added that the Senate did not have to accept the proposals that he and his financial team put forth, but could have come up with alternatives of their own.
"By declining to proceed with a reasonable set of actions, they have left us no choice but to take some steps that I have worked hard to avoid over the last three years, which is discontinue certain programs and dismiss government workers," deJongh said. "They have said, 'Governor, you do it. We don't want to have to be any more visible than this, we will do all we can to blame you.'"
The governor said that he has been meeting with senators over the years to explain the financial situation, but was unable to sit down with all 15 senators before last week's special session. He said Senate President Ronald Russell did call him back, but asked to meet after the end of Festival activities on St. Croix.
A transcript of the Governor's remarks can be downloaded in .pdf format here: Governor's News Conference 12282011