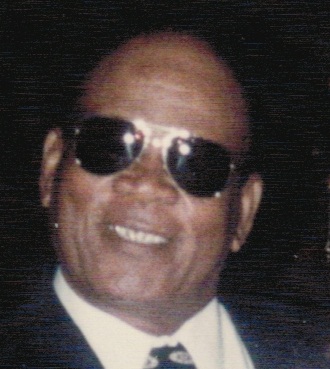 Desmond Ezekiel Lawrence of Company Street, Christiansted, also known as "Fatty," died on Dec. 19, at Gov. Juan F. Luis Hospital. He was 84 years old.
He is survived by his companion, Myrtle "Altie" Michael; sons: Albelto, Kenneth, Desmond and Melville Lawrence; daughters: Floris, Lenour, Valerie and Cecilia Lawrence, and Gloria Lawrence-Mulrain; stepdaughter, Sheryl A.M. Williams; grandchildren: Naima Williams, Michelle, Yohan, Natasha and Alberto "Tico" Lawrence, Albelto Lawrence Jr., Cecilia, Anthony and Carlean Mulrain, Martin Isidore, Jose L. Carillo III, Basil "BJ" Williams, Jr. Cleavon "Bobo" Simon, Genelle Herbert, Regina Hamilton, Crystal Lynch and Althea Gidharrie; great-grandchildren: Lanaya, Nylahn and Naivon Cotten, De'Shane Joseph, Rehanna and Rohan "RJ" Griffiths, Mason Creighton, Jahsie Walcott, Nikolai and Sydeajah, Carrillo and Ganiya; and brother, Gustave Lawrence.
He is also survived by nieces: Alicia Lawrence-Farrelly, Lorna Lawrence-Johnson, Yvonne Lawrence-Pogson, Michelle, Florence, Winifred, Veronica, Debbie, Laurel and Linda Lawrence; nephew, Rhudel G. Lawrence; great nieces and nephews: Tracey Morgan, Everlyn Beckles-Peters, Barbara Lawrence, Sherilyn, Shermain, Le'Var and Yolanda Pogson, Ronald Pogson Jr., Marzell Johnson III, Ezekiel E. Johnson and Eleazar C. Johnson, Safiya Farrelly, Chiye Oke Farrelly, Natasha Lawrence, Jamel Lawrence, Mark Martin and Gerard Martin Jr.; other families: the Ford, Brunstoff, Pickard, Graham, Jackson, Howell, James, Bastian, Watts and Stanley families, Orsil Samuel and family, Leila Carty and family; as well as other relatives and friends too numerous to mention.
There will be a viewing held at 10 a.m. and a funeral service at 10:30 a.m. on Tuesday, Jan. 3, at Holy Cross Catholic Church. Interment will follow at Kingshill Cemetery.
All arrangements are by James Memorial Funeral Home Inc.