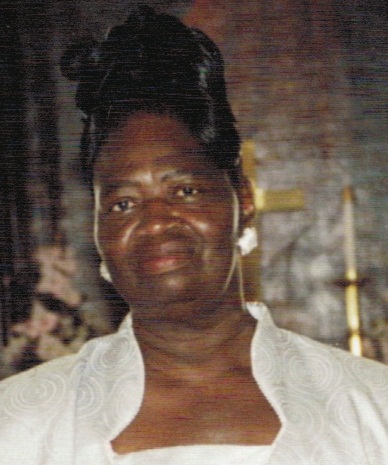 Loretta Williams of Estate Sion Farm died on Dec. 20, at Gov. Juan F. Luis Hospital. She was 70 years old.
She is survived by her companion, Kelvin McKenzie; daughters: Norma Velasquez Bosmann, Janice L. Chiverton and Tricia LeeLing; sons: Rafael Gonzalez, Andrew Williams, James N. Chiverton Jr., Wilfred LeeLing Jr. and Anthony LeeLing; grandchildren: Jason A. Bosmann, Rafael Gonzalez Jr., Ronaldo Gonzalez, Rolando Gonzalez, Leilani, Zion, Afayah and Alsila Williams, Raulin and Ronaldo George, James Jr., J'Luel and Tiara Chiverton, Jerell Henderson and Alyssa Marie LeeLing; great grandchildren: Aarianna Mia Gonzalez, Jayden Gonzalez, Raulin George Jr. and Ryan George; daughters-in-law: Rebecca Williams, Annette Gonzalez, Desiree Chiverton and Melissa LeeLing; sisters: Velma Williams Holmes, Alice Wiliams Moody and Donna Williams Valery; brothers: Rooney Williams, Roy Williams and Rudy Williams.
She is also survived by nieces: Denise and Doreen Williams, Rhonda Williams, Natasha and Anissa Moody; nephews: Roy Williams Jr., Anthony, Trevor and Khalim Valery, Almeric Hendricks and Aemeriy Proctor; great nieces: Mia Marine and Cierra Frontal; great nephews: Trevor Valery Jr. and Anthony Valery Jr.; special friends: Citna Yarwood, Thelma Maynard, Ms. Belardo, (Chung), Mannie, Etheng Samuel, Vanzie, Beryl and Cheryl Muckle Williams; cousins and other relatives: Arlene Lucas, Idalia Payne, Lorma Allick, Idona Byron, Wilfred, Jr., Melvin and Myron Allick, James Sr. and Roy Pemberton Sr., Norma Llanos, Eleanor, Dorette and Beatrice Pemberton, Janice Tutein, Violet DeLagarde, Ethel and Ivey, Hennemann and Denise Ellis, Olaf Sr., Samuel, Lawrence, and Owen Hennemann, Reuben Irwin and the Gallowsbay families; as well as other relatives and friends too numerous to mention.
A viewing will be held at 10 a.m. and a funeral service at 11 a.m. on Friday, Dec. 30, at Lord God of Sabaoth Lutheran Church. Interment will follow at Christiansted Cemetery.
All arrangements are by James Memorial Funeral Home Inc.