Police on St. Croix are trying to find the culprits of an early morning robbery that occurred at the Westside Kmart in Sunshine Plaza Wednesday, and left a store manager without his car and a safe full of the store's money.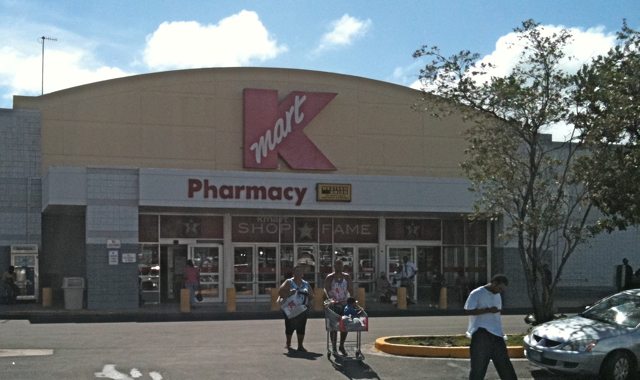 According to police, officers were dispatched to the Estate Cane Kmart at around 2:15 a.m., where they spoke to an assistant manager who told police he was ordered at gunpoint to let four suspects into the store to access the store safe.
The victim said that he came outside the store and was approached by an unknown man wearing dark clothing and carrying a handgun. The suspect allegedly ordered the 53-year-old man to the victim's car and instructed him to drive to the west side of Kmart where another individual entered the car. The manager was told to drive further, to let two more suspects into the car, and then was ordered to return to the store.
According to the victim, he and the four suspects entered the store, the suspects allegedly ordered the five employees in the store to the ground, and demanded the manager open the store safe. The suspects took an undisclosed amount of cash and fled the area in the manager's vehicle: a silver PT cruiser.
Police issued an All Points Bulletin on the vehicle, which was recovered by police in Estate Hogensberg.
Criminal Investigation Bureau detectives and Forensic detectives and technicians are following up on this case. Anyone with additional information about this kidnapping and robbery is asked to call detectives at 712-6037, 712-6077, or Crime Stoppers USVI at 1-800-222-TIPS.