Julius E. Sprauve School's slim stock of computers grew by two Tuesday, thanks to a donation by Innovative.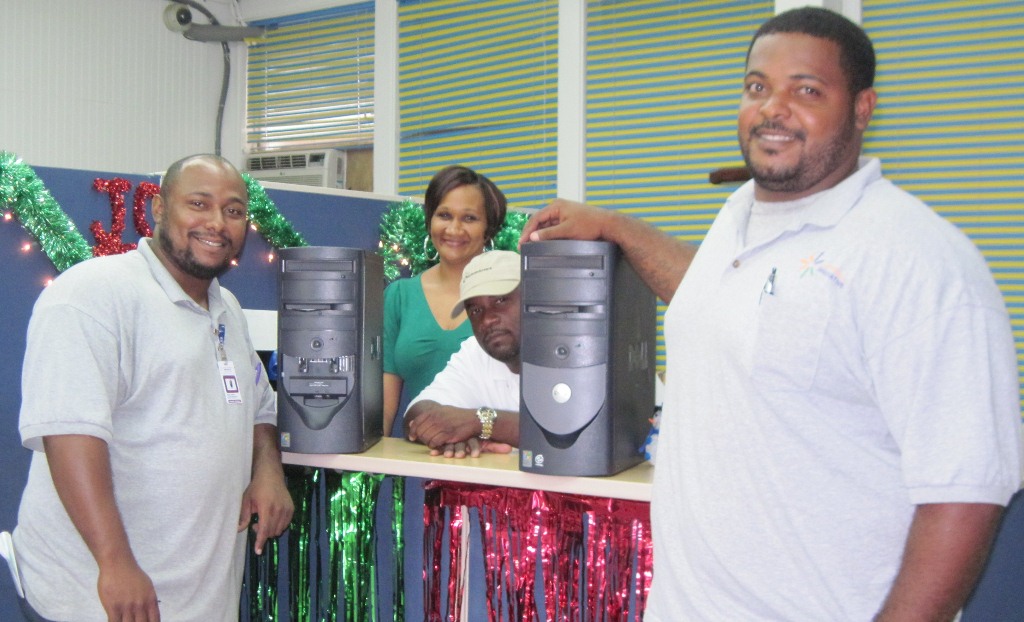 "We're happy for this," Sprauve School Principal Dionne Wells said.
According to Wells, she'd like to have three to four computers in each classroom to make each a technology-rich environment, but the number falls far short of that.
"And a lot of the technology we have is outdated," Wells added.
Most of the computers on hand are old, which makes accessing websites a slow process.
Jennifer Matarangas-King, Innovative's vice-president of public relations and government affairs, was also on hand to help with the donation.
Matarangas-King said the donated computers were only about a year old with lots of power, and the donation was part of Innovative's move to get more involved in the St. John community.
"Beyond writing a check, this is where we live and where we work," she said.
Anyone with new or nearly new computers to donate should contact Sprauve School at 776-6337.