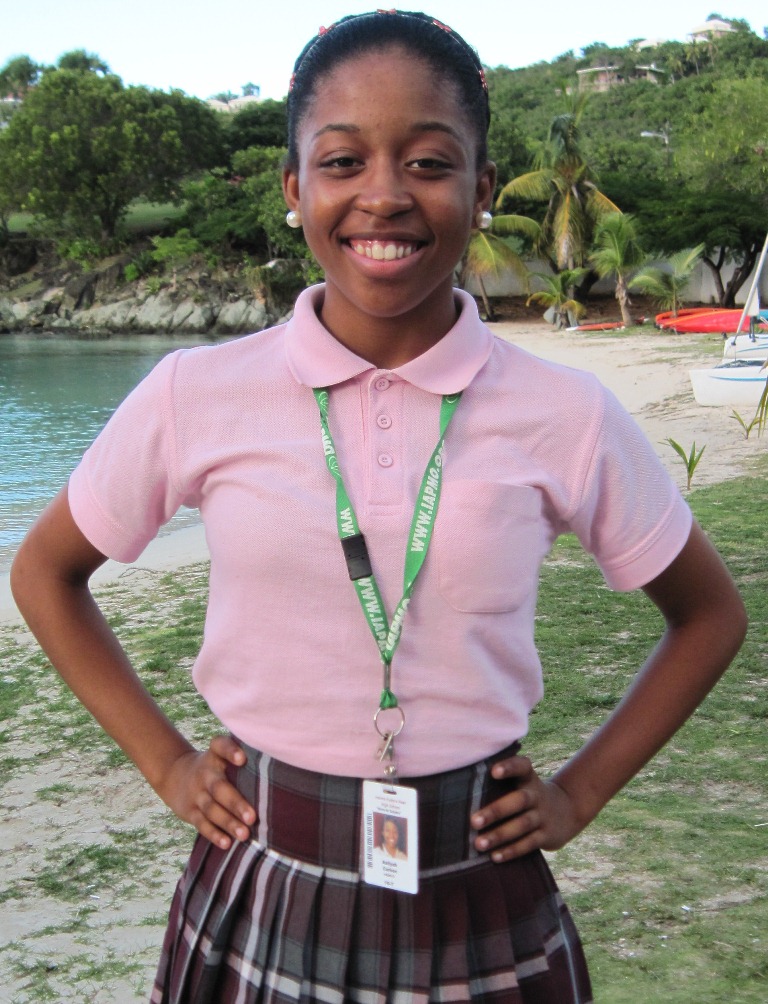 At 15, Aaliyah Carbon has already charted her path.
"I'm thinking about being a forensic science investigator," she said.
A 10th grader at Eudora Kean High School on St. Thomas, the St. John student works hard in her science classes because she knows they're necessary for her career and because she likes them.
"I like the human body and different stuff about the earth. I find the earth very amazing," she said.
Watching television shows that feature forensic investigators also helped get her interested in the field, she said.
When she's finished with her education, she expects to get a job in New York or Miami. "Because that's where most of the crimes happen," said Carbon – apparently a fan of the "CSI" series.
She took another step toward a promising future when she participated in the St. John Community Foundation's Life Skills and Career Development summer program.
"I learned about how to save money and how to look for college," she said.
She added, with a laugh, that she tends to spend money so she's working on improving her saving ability. St. John Community Foundation Director Celia Kalousek called Carbon an "awesome" student who obviously paid attention when she talked about learning to manage finances.
"We did a budget on what they pay now and what they'll pay when they leave home," Kalousek said.
Attending Eudora Kean poses bigger challenges than just the commute.
"It's a bigger school than JESS and you have to get used to the classes," Carbon said, referring to her elementary school alma mater, Julius E. Sprauve School.
She said the school has lots of different people with different personalities, and St. John students must adjust. She made an adjustment herself when her family moved from her native La Plaine, Dominica. She lived on St. Croix, St. Thomas and Florida before settling on St. John.
"I like it because everybody is looking out for you," she said of St. John.
As for her advice to Sprauve School students looking ahead to their years at Eudora Kean, she said they should be prepared for harder classes, to study more and to stay out of trouble.
"The teachers are not always going to be there on your back," she said.
Indeed, she said that giving advice was one of her strong points because she was a very caring person and was there for her friends when they were sad.
When she's not at school, she's busy cheerleading on the Eudora Kean squad, hitting the beach, going to the mall and the movies with friends, and spending time with her family.
She lives with her father, Ralph Carbon; her stepmother, Shani Carbon; her stepgrandmother; and a stepsister. Her mother, Avril Prosper, lives on St. Croix.
As for her dad, she said he is always there for her. "He's my hero," Carbon said, counting her blessings. "Many girls don't have that father figure like I do."