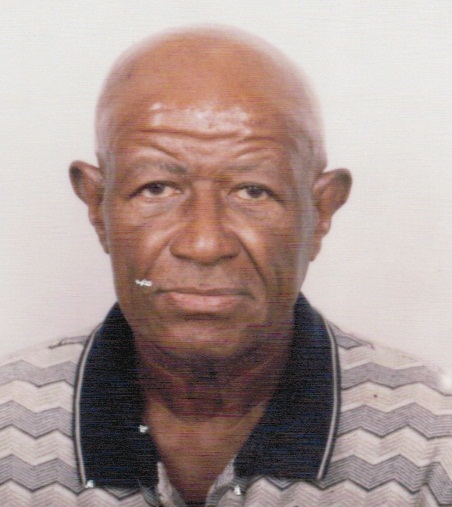 Leonard Montgomery Cobrall, also known as "Coby," "Cabby" and "Len," of Estate Mon Bijou died on Dec. 5 at Gov. Juan F. Luis Hospital.
He is survived by his wife, Heather Jeremiah Cobrall; daughter, Lynna Joy Cobrall; sons: Dave Alexander Cobrall Bowers and Henri Lerone Cobrall; grandchildren: Whitley Greene and Alexandria Zoe Cobrall Bowers; sisters: Olovina Charles, Norma Claire Salome Agatha Murray, Edith Rose Cabral, Mavis Cabral Sutton and Luciene Cabrall; brothers: Claudius Augustus Peters, Nehemiah Alexander Montgomery Hunte, Olson Ephraim Manasia Hunte, Charles Cabrall and Ernest Cabral; great uncle, Noel Pelle; nieces: Denise Lenolin Ferro, Joycelyn Celeste Veronica Joseph, Luanne Maria Edwina Joseph, Judith Patricia Joseph, Kissa Mahera Tashina Crosby, Karimah Emeshe Augusta Clendinen, Desiree Natasha Nicole Boffin and the Cabral's in Antigua.
He is also survived by his nephews: Claudius Augustus Fitzgerald Lorne Peters, Claus-Von Anthony Peters, Jeremiah Emmanuel Joseph, Richard Begager Shiva-Ram Cheddie, Terry Patrick Joseph, Kelvin Jermaine Randolph Matthew, Alan Ryan Jr., Alaine Jervone Quayne Ryan, Arnel Noel Junior Peters, Nehemiah Jermaine Tinseley, the Cabral's in Antigua and Kevo Sutton; sister-in-law, Bernice Cabral; brother-in-law, Dr. James Sutton; other relatives: Acham, Appleton, Carlisle, Christian, Henry, Josiah, Martin, Paul, Pelle, Price, Pryce, Richard, Cabral, the Jeremiah family and the Caleb family; as well as other relatives and friends too numerous to mention.
There will be a viewing held at 10 a.m. and a funeral service at 11 a.m. on Sunday, Dec. 18, at the Central Seventh-day Adventist Church. Interment will follow at Kingshill Cemetery.
All arrangements are by James Memorial Funeral Home Inc.