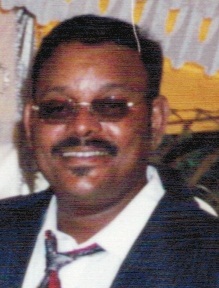 Curtis Hayden Peters, also known as "Gravy," of Estate White Bay died on Dec. 6, at Gov. Juan F. Luis Hospital. He was 48 years old.
He is survived by his mother, Aloma Peters; daughters: Ashley Peters, Felicia Peters and Britney Mitchel; sons: Shane Peters and Brando Peters; grandchild, Gabriel Peters; sister, Phaedra Hawkins; brother, Andre Martin Peters; nieces: Fallon Peters, Mariah Hawkins and Andrea Peters; nephews: Coady Hawkins and Julian Peters; aunts: Margaret Francis, Sylvia Sieunarine and Toy Figuera; uncles: Stanley Bhayan, Kenny Bhayan and Donny Bhayan; cousins and other relatives: Jackie, Beverly, Natalie and Joan Francis, Kamala, Lisa, Cyntra, Kara, Karon, Kristine, Donna, Tony, Kurt, Chris, Lyndou, Bryon and Winston Francis, Himray, Kurt, Dexter, Sheldon and Cigi (T'nan); and other relative and friends too numerous to mention.
There will be a viewing held at 9:30 a.m. and a funeral service at 10 a.m. on Tuesday, Dec. 13, at St. Paul's Episcopal Church. Interment will follow at Kingshill Cemetery.
All arrangements are by James Memorial Funeral Home Inc.