Children of the Caribbean, an exhibit of the works of five talented St. Croix artists, will open on Friday, December 16, at the Caribbean Museum Center for the Arts in Frederiksted in the main upstairs gallery.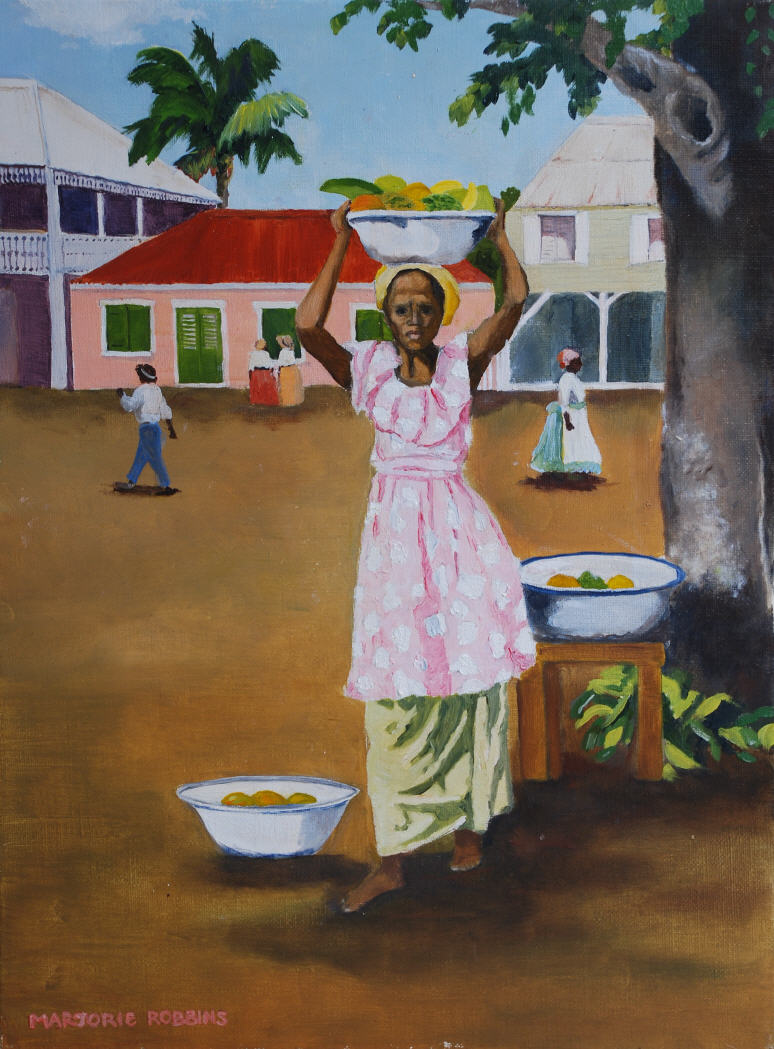 Five noted women artists will celebrate their talent and share their artistic images of the children of our island in this special holiday season exhibit. Painters Sue Snow, Marjorie Robbins, Phyllis Biddle, and Cynthia Eichor and photographer Stephanie Schoyer share the exhibit allowing museum patron to experience a variety of mediums and styles.
The opening reception will be from 5:00 – 8:00 and admission is free. Appetizers and a cash bar will be available. The exhibit will be displayed through February 26 and is funded in part by the Virgin Islands Council on the Arts and the National Endowment for the Arts.
The museum is open to the public from 10:00 – 4:00 Thursday through Sunday and all other cruise ship days. The Caribbean Museum Center for the Arts is located on the waterfront at 10 Strand Street in Frederiksted. Call the museum at (340) 772-2622 or visit the website at www.cmcarts.org for additional information.