Scientists, professors, and research experts gathered Monday morning at the Great Hall of the St. Croix campus of the University of the Virgin Islands to discuss and debate ideas on how the territory might move forward in the energy, education, and environmental sectors.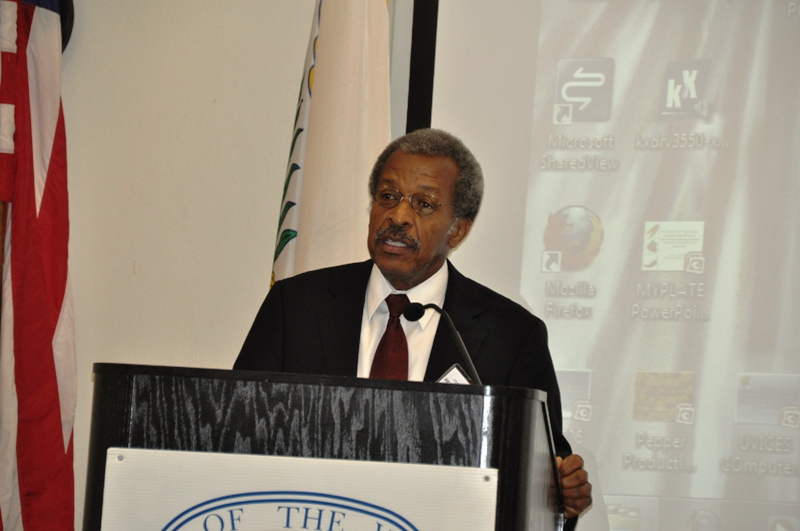 The experts were on St. Croix to present ideas for the annual conference of The Virgin Islands Experimental Program to Stimulate Competitive Research (VI-EPSCoR). Roughly two dozen people attended the event, and ten guest speakers gave presentations in their areas of expertise.
"The work of VI-EPSCoR is not only important to the university, but it is important to the entire territory," UVI President David Hall said via video conference. "It is one of the strongest catalysts for us to increase our research productivity."
VI-EPSCoR is a territorial program funded by a five-year $11.5 million Research Infrastructure Improvement grant from the National Science Foundation (NSF) to build the territory's capacity for scientific research and education. NSF awards this grant every five years.
"We are in the process of formulating a plan for the next five years and this will help to determine how the territory will move forward," Henry Smith, the program's director said. "This conference will help us decide which areas bring the most interest."
At the end of the conference the most popular ideas will be shared with the governing committee, which will help determine what ideas to bring to the NSF for possibly additional grant monies.
"We are currently in the fourth year of the five year cycle," VI-EPSCoR's program coordinator Nicolas Drayton, said. "The proposal goes out this year, so next year's conference would be too late."
Delegate to Congress, Donna M. Christensen, who sits on the governing committee, pointed out the importance of the conference in her remarks Sunday at the opening ceremony held at Salt River.
"I knew that it was important that we seize this as an opportunity to address the myriad of issues that will certainly take center stage as our islands move forward. And the promise that it holds should be a source of optimism and hope in an otherwise bleak period," Christensen said.
Information was presented on topics ranging from climate change to environmental challenges facing the Caribbean. The Joint Institute for Caribbean Marine Studies and Salt River Bay Marine Research and Education initiative also had an impressive display of research posters contributed by UVI students.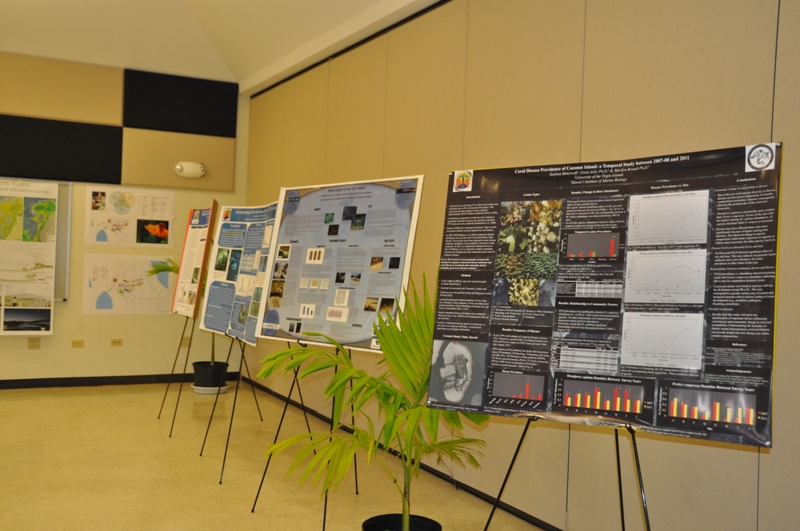 "We can also take feedback from the community to the governing committee," Smith said. "This is a broad community – it's not just scientists who have an interest."
The conference was held in collaboration with the U.S. National Park Service and the Joint Institute for Caribbean Marine Studies.
For additional information contact Nick Drayton, Program Coordinator, VI-EPSCoR, at 340-692-4068, or via email at ndrayto@uvi.edu.