At Dockside Bookshop we are constantly striving to meet our customer's needs. Take a look around the store and you'll notice that we rearranged a few sections to add the Teacher's Corner. This new section features many educational items like charts, maps, games, CDs and DVDs to help our students learn, grow and develop.
Dockside Bookshop – Your Caribbean Bookstore
Our new hours are Monday – Friday, 8am to 6pm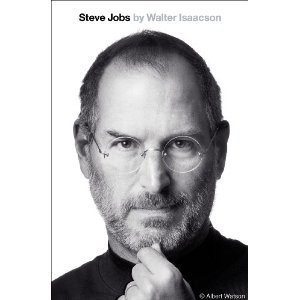 Now, just weeks after his death, you can open the book that bears his name and read about his youth, his promise, and his relentless press to succeed. But the initial sadness in starting the book is soon replaced by something else, which is the intensity of the read–mirroring the intensity of Jobs's focus and vision for his products. Few in history have transformed their time like Steve Jobs, and one could argue that he stands with the Fords, Edisons, and Gutenbergs of the world. This is a timely and complete portrait that pulls no punches and gives insight into a man whose contradictions were in many ways his greatest strength.
"Down Street St. Thomas and Beyond"
The book commences with the colonization of St. Thomas in 1651 when Erik Smit of Denmark was granted a license by the King to establish a settlement on the island with the intent of pursuing the growing of crops and spices which would be sent back to Denmark. A government entity followed in 1661. Europeans were not adaptable to the heat and mountainous terrain and some returned to Denmark. Denmark's government turned to the slave market for field workers. That did not last very long on St. Thomas and the maritime trade was pursued because St. Thomas has an excellent harbor. The Government realized that it could not afford to support the islands and begun to persuade the U. S. from 1867 to buy the islands, but the U.S. did not accept the offer, but with World War One at hand in 1916, the U.S. agreed to purchase three islands (St. Thomas, St Croix and St. John) and paid $25 million in 1917.
"The Invention of Hugo Cabret"
Here is a true masterpiece—an artful blending of narrative, illustration and cinematic technique, for a story as tantalizing as it is touching. Twelve-year-old orphan Hugo lives in the walls of a Paris train station at the turn of the 20th century, where he tends to the clocks and filches what he needs to survive. Hugo's recently deceased father, a clockmaker, worked in a museum where he discovered an automaton: a human-like figure seated at a desk, pen in hand, as if ready to deliver a message. After his father showed Hugo the robot, the boy became just as obsessed with getting the automaton to function as his father had been, and the man gave his son one of the notebooks he used to record the automaton's inner workings. To Selznick's credit, the coincidences all feel carefully orchestrated; epiphany after epiphany occurs before the book comes to its sumptuous, glorious end. Selznick hints at the toymaker's hidden identity […] through impressive use of meticulous charcoal drawings that grow or shrink against black backdrops, in pages-long sequences. They display the same item in increasingly tight focus or pan across scenes the way a camera might. The plot ultimately has much to do with the history of the movies, and Selznick's genius lies in his expert use of such a visual style to spotlight the role of this highly visual media.
Harry Bosch has been given three years before he must retire from the LAPD, and he wants cases more fiercely than ever. In one morning, he gets two. DNA from a 1989 rape and murder case matches a 29-year-old convicted rapist. Was he an eight-year-old killer or has something gone terribly wrong in the new Regional Crime Lab?
Michael Crichton and Richard Preston
Three men are found dead in the locked second-floor office of a Honolulu building, with no sign of struggle except for the ultrafine, razor-sharp cuts covering their bodies. The only clue left behind is a tiny bladed robot, nearly invisible to the human eye. In the lush forests of Oahu, groundbreaking technology has ushered in a revolutionary era of biological prospecting. Trillions of microorganisms, tens of thousands of bacteria species, are being discovered; they are feeding a search for priceless drugs and applications on a scale beyond anything previously imagined. In Cambridge, Massachusetts, seven graduate students at the forefront of their fields are recruited by a pioneering microbiology start-up. Nanigen MicroTechnologies dispatches the group to a mysterious lab in Hawaii, where they are promised access to tools that will open a whole new scientific frontier. But once in the Oahu rain forest, the scientists are thrust into a hostile wilderness that reveals profound and surprising dangers at every turn. Armed only with their knowledge of the natural world, they find themselves prey to a technology of radical and unbridled power. To survive, they must harness the inherent forces of nature itself.
5th WITNESS–$7.99