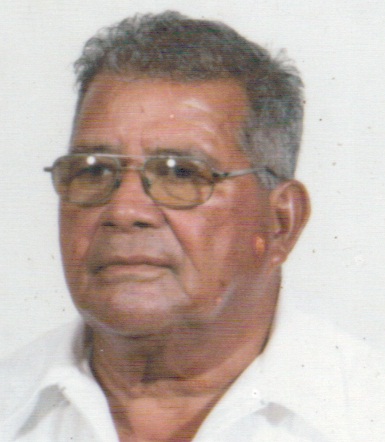 Celestino R. Helder of Flamboyant Mt. Welcome died on Nov. 18 at his residence.
He is survived by his spouse, Julia G. Sergent, two daughters, three sons, one step daughter, one step son, six grandchildren, two great grandchildren, two sisters, five brothers, nieces and nephews and other relatives. He is also survived by sisters-in-law: Teresa Gaskin, Felecita Simpson, Juanita Roebuck and Edelta Phillips; brothers-in-law: Raphael James, Juan A. Garcia, Kwame Garcia, Felipe Garcia, Innocencio Garcia, Ira Phillips, Cyril Phillips, Ray Phillips and Tyrone Phillips; special friends: Mr. and Mrs. Irving Christina, Mr. and Mrs. Richard Murray, Clifton Pandophile and Lenroy Phillips.
A memorial service will be scheduled on St. Croix at a later date. His funeral service will take place in Oranjestad, Aruba. A viewing at James Memorial Funeral Home will take place from 3-5 p.m. on Wednesday, Nov. 30.

All arrangements are by James Memorial Funeral Home Inc.