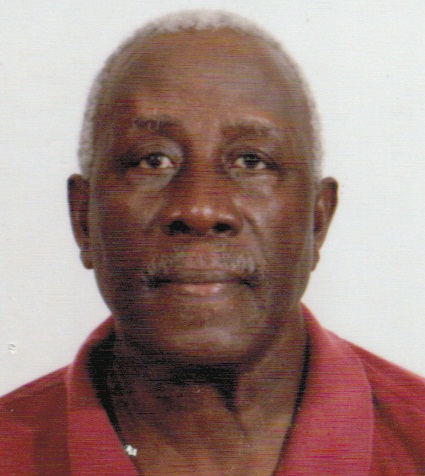 Peter Patrick Jules Sr., also known as "The Encourager" or "Man of God," of Estate Williams Delight died on Nov. 13, at the Gov. Juan F. Luis Hospital. He was 66 years old.
He is survived by his wife, Mariana Jules; daughters: Cheryl, Cletina, Debra, Brenda, Gloriana, Ezra, Ticia, Cherifa, Kiticia and Karima; sons: Mervin, Peter Jr., Robert, Naiyel and Jahdel; godson: Jerry; grandchildren: Sheldon, Daryl, Dale Jr., Cassidy, Leslon, Francois Jr., Brianna, Quaniece, Akeem, Ashley, Maleek, Terrell, Brielle, Tavonia, Nikita, Reunell, Lamar, Zenayah, Shaquan, Tiffany, Ethan, Jasmine, Beyonce, Alesha, Ava and Tamaya; daughter-in-law, Krystal Jules; sons-in-law: Craig Hodge, Andrew Dillon, Ponos Senat, Lipton Asif Liddie and Samuel James; sister, Helana James; sisters-in-law: Felixia Johnpierre and Rosie Johnpierre; brothers-in-law: Robert Johnpierre and Paul Johnpierre; nieces: Mitchelen Marshall, Miriam Lawrence, Ivania Dolsy and Maureen Johnpierre Wynant; and nephews: Moses Eloi, Garnett MArshall, Joseph Ogeese and David "Roy" John Baptise.
He is also survived by great nieces: Monique Dolsy and Makalah Eloi; great nephews: Shawn Dolsy, Lael Lawrence and Dominique Lawrence; aunt, Felicity William Toussaint; and special friends: Irose Riley, Hana, Hobson, Tano, Ulah, the Harrington family, Dostalie family, Bro. Banis and family, the Nation family, Sister Williams and family, John H. Woodson School, Central Seventh-day Adventist family, Dale Kurr Sr., Polius family, Mark Victor and family, Bro. Moulding, Sis. Eugene and family, Sister Humphreys, Bro. Mayda and family, Bro. Bonnett and family, Tess Williams, the Matthews family, Sister Rudy, Sis. Edwards and family, Michelle Simon and family, and Bro. Bruney and family.

Other survivors include cousins and more relatives: Matilda Felix and family, Anora Toussaint and family, Maria John Lewis and family, Derikson and family, Debbie Cooper and family, Pastor Jules and family, Washington Paul, Edmund Paul, Tim William Paul, Thelma Paul Seraphine, Excellin Paul, Anesa Anthony, Mrs. Christian, Rosa Paul, Cecile Paul, Urma Albetros, Lillian, Fiona and Julio; as well as other relatives and friends too numerous to mention. Special thanks to Centerline Bakery and the Josephat family.
There will be a viewing held at 10 a.m. and a funeral service at 11 a.m. on Sunday, Nov. 27, at the Central Seventh-day Adventist Church. Interment will follow at Kingshill Cemetery.
All arrangements are by James Memorial Funeral Home Inc.