The government's fiscal situation is nearing a crisis point as tax revenues come in much lower than projected, worsening previous projections of a $27.5 million shortfall, and leaving the territory dangerously short of cash, administration officials told the Legislature Tuesday.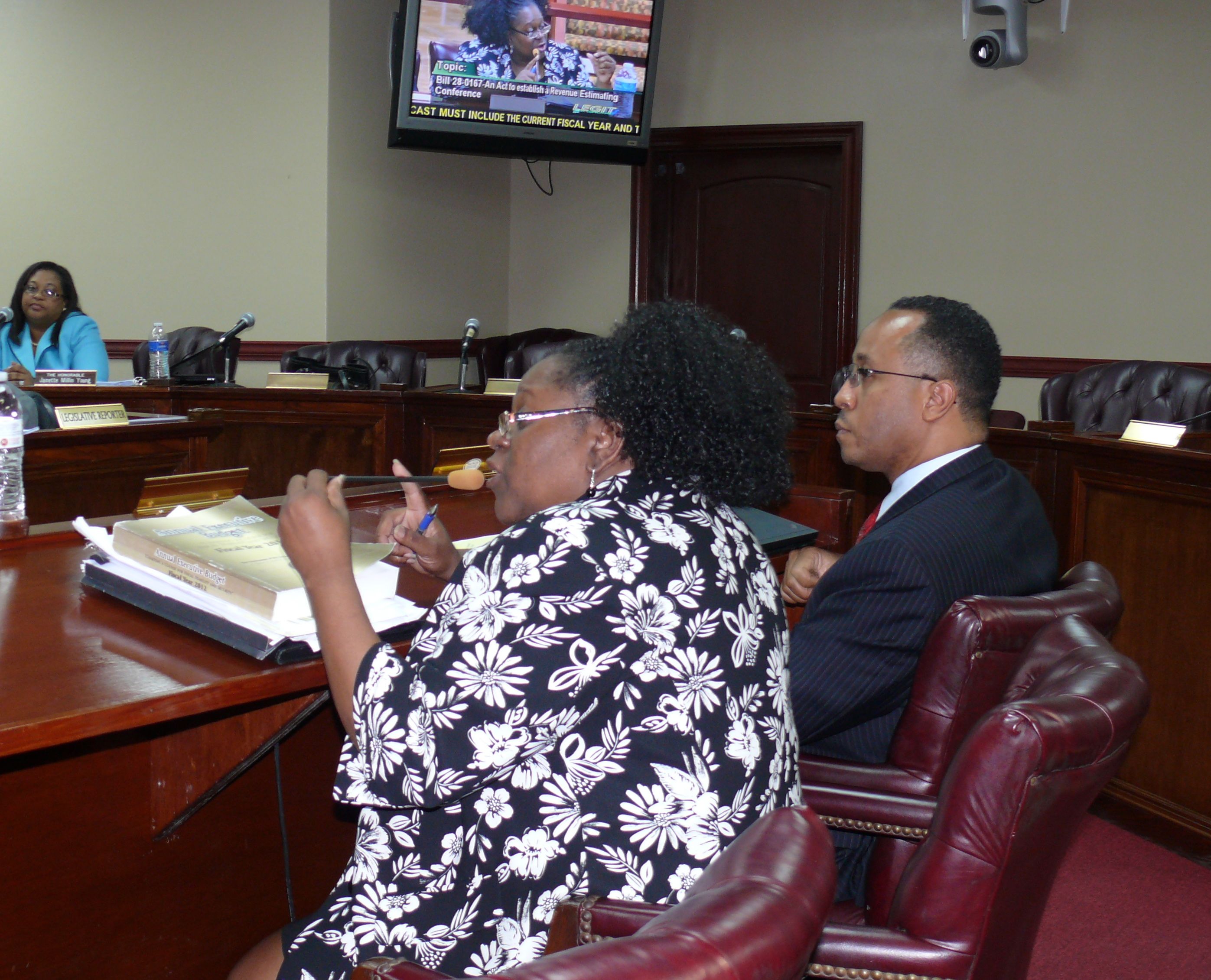 "Overall revenues coming into the territory are down 25 percent one month into this new fiscal year when compared to core revenues of October 2010," Office of Management and Budget Director Debra Gottlieb said at the Finance Committee's hearing in Frederiksted.
"Due to the continuing economic crisis, the core revenues that the Virgin Islands government collects, which are vital to providing services, are even lower than projected, primarily due to the soft labor market as unemployment still remains high,"she said.
Sen. Janette Millin-Young asked why the projections were so far off. Finance Commissioner Angel Dawson said the economy is doing worse than anticipated and at the national level. "Even at the national level, projections have been off," Dawson said. "According to projections, unemployment should be under nine percent and it's not," he said.
While the government has been able to make up the difference for a couple of years through loans and federal stimulus funds, revenues have dropped off dramatically over several years.
"If you look at 2008 total revenues were $750 million," but the next three years saw revenues closer to $500 million, adding up to nearly $725 million less in revenue over three years – "almost three quarters of a billion dollars," Dawson said.
Sen. Carlton "Ital" Dowe asked if the administration was planning to propose legislation to address the worsening situation. Both Gottlieb and Dawson avoided saying for certain what the administration planned, but both said a proposal was "likely."
Previously, the administration proposed eliminating nine paid holidays and increasing gross receipts taxes from 4.5 percent to 5 percent of receipts as a way to cut costs and generate additional revenue. Those measures were rejected by the Legislature in September.