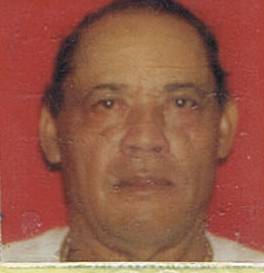 Benigno Villegas died on Oct. 31 at Schneider Regional Medical Center. He was 82 years old.
He is survived by daughters:
Altagracia Villegas, Georgina Villegas, Priscilla Villegas and Orlet Villegas; sons: Recaldo Villegas, Demenico Villegas, Narsico Villegas, Robelto Villegas and Benado Villegas; 16 grandchildren; 19 great-grandchildren; one great-great grandchild; and other relatives and friends too numerous to mention.
There will be a viewing held at 9 a.m. and a funeral service at 10 a.m. on Tuesday, Nov. 22, at the Davis Funeral Home Chapel. Interment will be at Eastern Cemetery.
All arrangements are by Davis Funeral Home, 774-1464.