The year 2011 marks 20 years since the Cold War ended, speakers at Friday's Veterans Day observance on St. John said.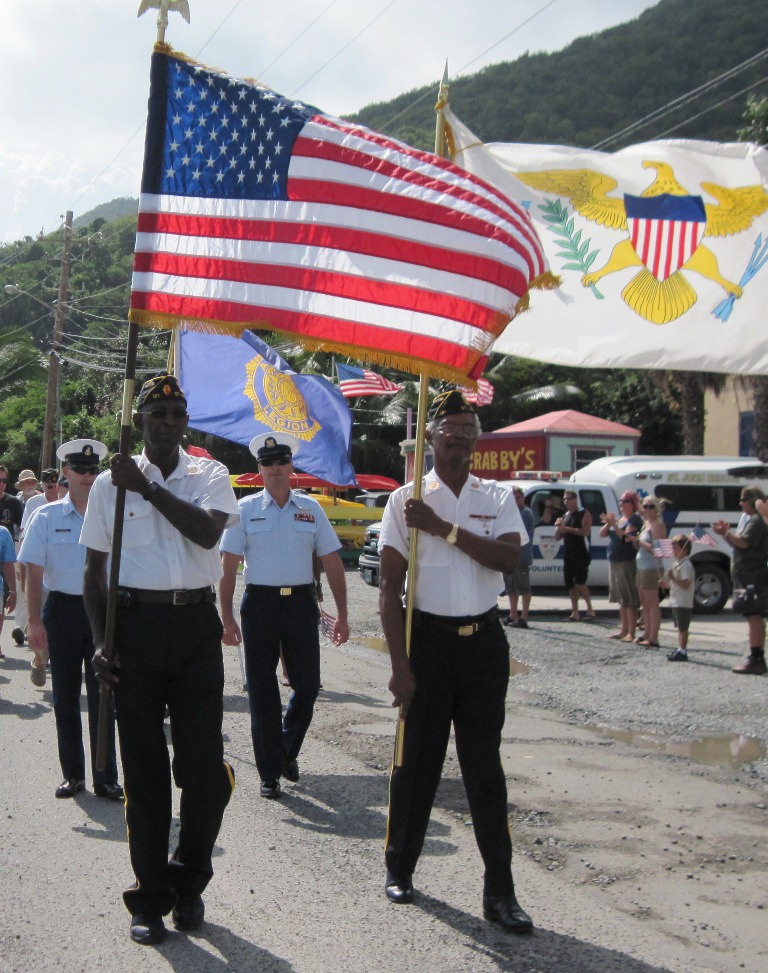 "We owe a debt of gratitude," Jerry Runyon, past commander of Viggo E. Sewer Post 131 of the American Legion said as he spoke about the importance of remembering Cold War era veterans.
Runyon said the Cold War started at the end of World War II in 1945 and ended with the breakup of the Soviet Union in 1991. He said it was a continuing state of political conflict, military tension, proxy wars, and economic competition between the Communist world and the powers of the western world.
"The Cold War featured cycles of relative calm and high tension," he said.
He also said that many were lost on missions still under a veil of secrecy and some are still missing.
American Legion member Edmond Roberts spoke about those missing in action.
"Thousands of Americans are still unaccounted for," he said, standing beside an empty chair draped with a black flag honoring those missing in action, as well as prisoners of war.
American Legion Post Commander Doug Benton noted that there are 23 million living veterans.
"There is no way this debt can be paid off," he said.
Vincent Danet of St. Thomas was the featured speaker. A former U.S. Navy pilot, he had tales to tell about his days in the military. He spoke about flying his strike plane from Roosevelt Roads Naval Air Base in Puerto Rico over his house in St. Thomas.
"I rolled over and waved, but my mother said, 'Boy you broke every glass in the house,'" he said, laughing.
As they waited for the ceremony to begin, several people spoke about the importance of Veterans Day.
AARP member Judy Kane said that the younger generation doesn't seem to have respect for events like Veterans Day.
"They're disconnected from a lot of things," she said.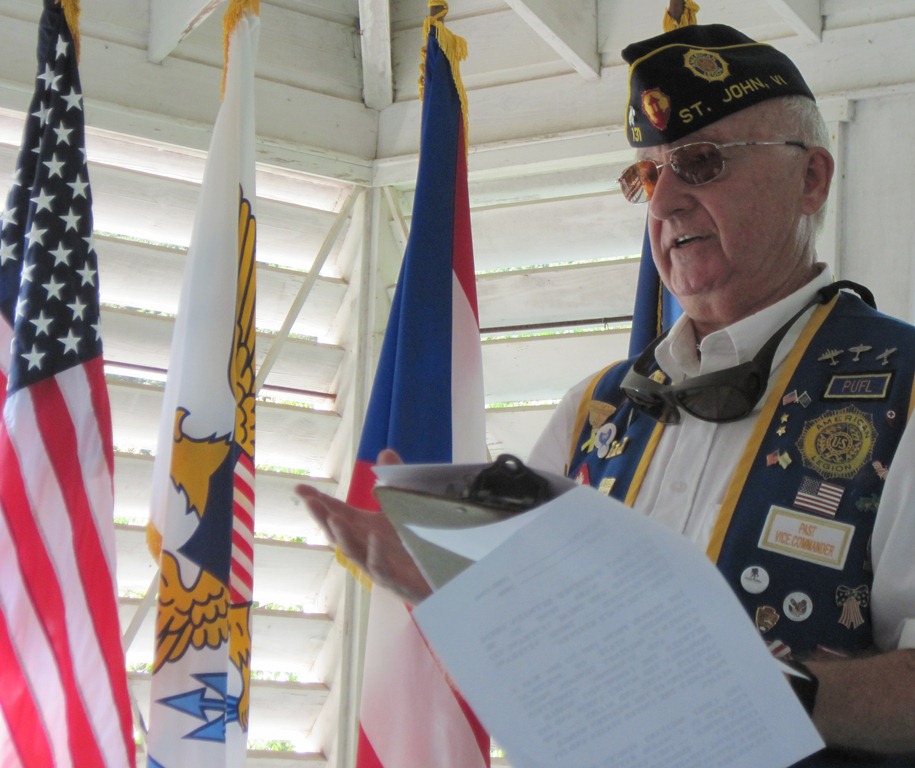 The day started with a parade as more than 30 members of the American Legion, other veterans, and supporters and members of AARP of the Virgin Islands marched from Cocoloba Shopping Center to the Agriculture Station in Coral Bay.
"So everybody could see we served," explained Sally-Ann Medina-Cannon, who was a U.S. Army medic when U.S. troops invaded Grenada.
While only a few knots of people watched along the parade route, some of those that did said they came to support the veterans and troops.
"I have to be here to support our troops and our veterans," Robin Gallup said.
Veterans Day, formerly known as Armistice Day, is a federal holiday in the United States that coincides with other holidays, such as Armistice Day or Remembrance Day, in other parts of the world, and has origins in the signing of the Armistice officially ending World War I at the 11th hour of the 11th day of the 11th month in 1918.