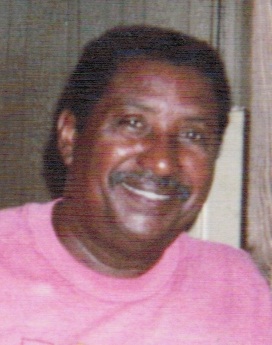 Julio Lopez Bermudez, also known as "Negre," of Estate Upper Love died on Oct. 24, at his residence. He was 64 years old.
He is survived by his daughters: Nayda L. Encarnacion, Wanda E. Lopez and Iveliz Lopez; sons: Julio Lopez Sr., Luis A. Lopez, Jose M. Lopez and Jose A. Lopez; grandchildren: Terisha, Leonise, Leishma, Hector, Jamal, Glenwood, Jahsimo, Elijah, Kishawn, Makayla, Junny, Jayden, Shamaly, Gavin, Rasheed, Shamy, Sheila, Luis, Ernesto, Mirayda, Anaya, Amina, Briana and Josiah; great grandchildren: N' yara, Jinai, Janaya, Josiya, Emeliz, Leniz and Shaniya; daughter-in-law, Aida Osorio; sons-in-law: Hector Encarnacion, Gavin Paul and Glenwood David; sisters: Estelle, Nuemi, Aracelis, Maria, Rafaela, Alejandrina, Malgo, Elsa and Rosa; and brothers: Genaro, Jose, Pedro, Wilfredo, Marcelino, Luis and Angi.
He is also survived by nieces: Mayi, Marisol, Juanita, Luz, Julia, Angie, Maria, Aracelis, Glenda, Gloria, Janet, MariLuz, Angelica, Amelia, Rashana and Rosa; nephews: Ishmael, Michael, Luis, Jose, Jose, Gilberto, Abel, Glenroy, Richard, Luis, Juan, Jose, Christino, Edwin, Ruben and Jimmy; great nieces: Tamiya, Giselle, Rashonda, Lashonda, Angelica, Angelica and Amelia; great nephews: Hannibal, Angel, Zachari, Julio, Isaac, Nathaniel, Michael and Daniel; special friends: Julia Lopez, Maria, Annie, Patric, Cualtita, Pelu and Merian; as well as other relatives and friends too numerous to mention.
There will be a viewing held at 10 a.m. followed by a funeral service at 11 a.m. on Wednesday, Nov. 9, at the Iglesia Jehova Justicia Nuestra, Clifton Hill. Interment will be at Kingshill Cemetery.
All arrangements are by James Memorial Funeral Home Inc.