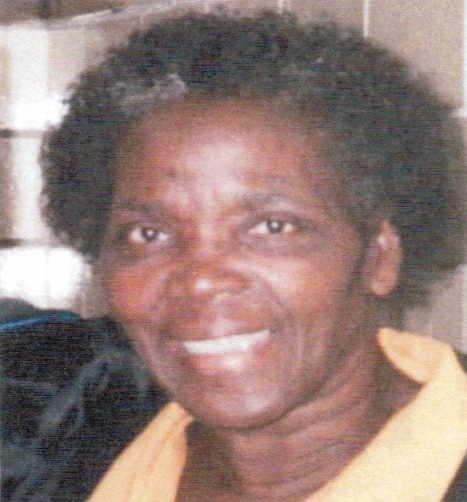 Ruthina Hurtault, also known as "Ma Ralph" or "Sis Ralph," of Estate Mt. Pleasant died on Oct. 30 at her residence. She was 68 years old.
She is survived by her husband: Raphael Hurtault; mother, Teresa Victorine; father: Sculie Prosper; daughters: Regina Hurtault (Mo.), Rosina Hurtault (Mo.), Ruthlin Hurtault (St. Croix) and Rachel Hurtault (Mo.); sons: Roscar Hurtault (St. Croix), Roosevelt Hurtault (Mo.) and Reginald Hurtault (Mo.); grandchildren: Rheniecya Webbe, Rodney Webbe Jr., Ranae Hurtault, Rhayne Hurtault, Rzai Denbow, Ryan Hillmeddo, R'Nylah Hillmeddo, Raniya Hurtault and Rzyra Denbow; sister-in-law: Polly Shaw (NJ); brothers-in-law: James Hurtault (St. Croix) and Nathaniel Hurtault (GB); and aunt: Juliana Colaire
.
She is also survived by special friends: Percyline Harley, Dubique Family, Anastasie Guiste, Lucille Evret, Rosemary Polidore, Mr. Perpie, the Victor family, Harriette family, Ms. Marjorie and family, Ms. Martha and family; cousins and other relatives: Angelo Matthew and family, Juel and Jiovoni Smith, Be Be , Nico, Ruby, Margaret, Nathalie, Zeko, Oboe, John Baptiste and family, Sis George and family and John Bruney and family; and other relatives and friends too numerous to mention. special acknowledgements: La Paz Hospice Care, JFLH Dialysis Unit, Wheel Coach staff, Camilla Donna Francis, Indy St. Prix, Erica Gage, Pastor Jackie Kambui and the entire Frederiksted Church of the Nazarene.
A viewing will be held at 10 a.m. and a funeral service at 11 a.m. on Thursday, Nov. 10, at Frederiksted Church of the Nazarene. Interment will follow at the Kingshill Cemetery.
All arrangements are by James Memorial Funeral Home Inc.