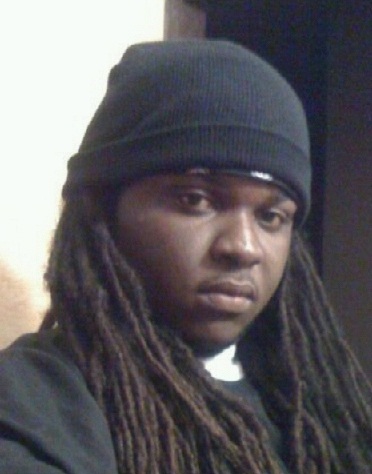 Darnel L. Harvey, also known as "Num-C," of Estate Constitution Hill died on Oct. 25. He was 25 years old.
He is survived by his mother, Barbara M. McIntosh; father, Howard Harvey; grandparents: Paulina Horsford and Maria Harvey; brother, Kenneth Edwards; nephews: Khalid and J'Koi Edwards; aunts: Phyllis McIntosh, Pam Harris, Maria Encarnacion, Cecilia Benjamin, Cheryl McIntosh-Hyligar, Ina McIntosh, Rita Henry, Ava Henry and Lynn Williams; uncles: Paul and David McIntosh, Thovrald McIntosh Jr., Rudel, Gustave and Wayne Harvey; great aunts: Gloria Sealy, Loma and Zelma Horsford, Renee Harvey, Virginia Hennemann, Corine Horsford, Azzula Horsford and Rosetta Stevens; and great uncles: Wilmot, Paul and Rosaldo Horsford and Ulric Plaskett

.
He is also survived by special friends: Alex Prentice, Kimberly Wallace, Hasheem and Mario Roebuck, Carla Baird, Andrese Miller, Clyde Stanley, Isola Donovan and Chenelle Cuencas; cousins and other relatives: Delima, Delisha, Kianna, Kamal, Paul Jr., Kalima, Rudel Jr., Jenna, Akeem, Takara, D'Andre, Al' Andre, Andre, Ackita, Amiee, Shawn, Neils, Tanhiel, Akisha, Andre, Dion, Sherraé, Reneisha, Jola, Juan, Arlene, Barbara, Lloyd, Shenelle, Al'lima, Alvaro and Aleem, Ira Cruse III, Duane andDemani Cruse and the extended Horsford family; as well as other relatives and friends too numerous to mention.
A viewing will be held at 10 a.m. and a funeral service at 10:30 a.m. on Tuesday, Nov. 8, at Holy Cross Catholic Church. Interment will follow at Kingshill Cemetery.
All arrangements are by James Memorial Funeral Home Inc.