Gifft Hill School on St. John celebrated D. Hamilton Jackson Day with a fair that included tributes, as well as fun and games.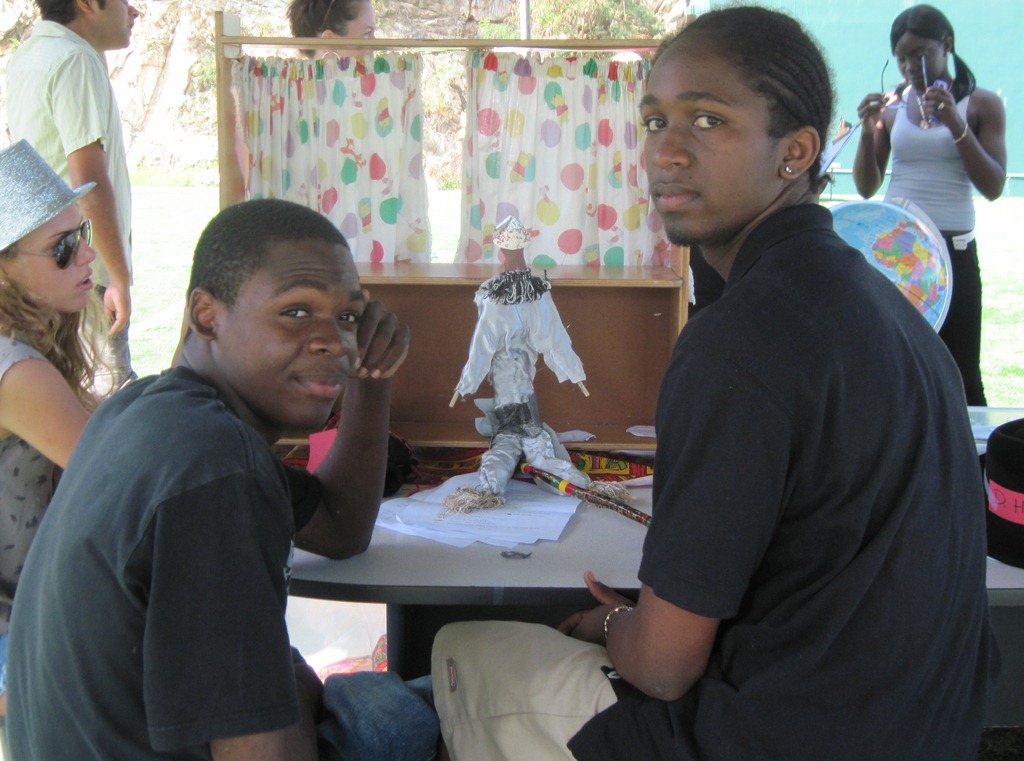 "When schools have a holiday, they forget to honor the person," Gifft Hill Head of School Judy Chamberlain said as she headed toward the school's Trayser Field for the fair.
Gifft Hill wasn't one of them. Students created a video about Jackson's life.
"It's about D. Hamilton Jackson's achievements," John Spinale, 14, said.
Spinale edited the video, which starred Malik Richards, 14, as Jackson.
Richards was shy about his achievement as an actor, but did admit to wearing makeup and getting into character for the role.
Jackson Barry, 14, was on hand to help with the equipment, and said he assisted with the development of the project.
Many of the school's students had lots of information about Jackson.
"Freedom of the press," Careem Albert, 14, said when asked what he knew about the St. Croix native.
Albert was sitting with Patrick Smith Jr., Nicole Morrisette, and Mariah Scheer, all 16, and all members of the National Honor Society, as they waited to put on a puppet show about Jackson's life.
Smith's puppet was portraying Jackson and Albert's the Danish king.
The students also helped out with making buttons that featured a drawing of Jackson.
Over on the far side of Trayser Field, several students were working on a pen pal program linked to counterparts in an Uganda school.
Rachel Meyers, 14, explained that Gifft Hill and the Uganda school are part of Iowa State University's Education and Resilience through Horticulture gardening program, so the students decided to become pen pals.
"We're going to try to go to Uganda and meet our pen pals," Meyers said.
The school's science department was on hand with projects like making "elephant toothpaste."
"Hydrogen peroxide, potassium iodide, soap. Whoosh," science teacher Jim Willen explained as he described the procedure.
While most of the projects and programs had a more serious slant, Vela Culbert, 11, was busy making jewelry. However, she did have a task.
"I came to help people see our school," she said, discussing how the tours associated with the fair help people interested in the school learn more about it.
Students from across St. John also attended the event. The Love City Leapers jump rope team was on hand, and organizer Pat Harley said membership was open. The group meets from 5 to 6:30 p.m. Wednesdays at the Youth Center, located across from the fire station.
Even students without projects came to enjoy the day.
"I'm hanging out with friends," Maeven Parsil, 12, said.