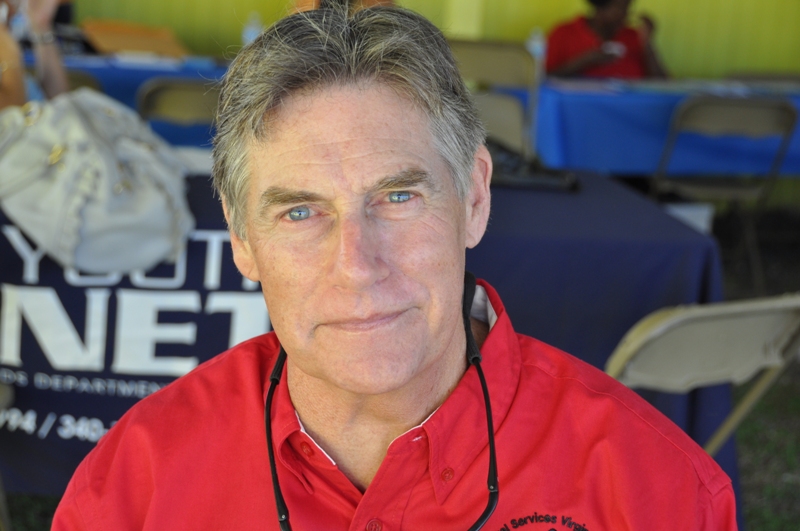 St. Croix's Will Franks loves to run.
Franks, who's been competing in marathons since 1972, will do what he loves best this Sunday: run the New York City Marathon, for the 25th time.
Franks isn't a typical 63-year-old. What started as a hobby in his Connecticut high school has become a way of life. He has run nearly 50 marathons and countless triathlons.
His first NYC Marathon was in 1982. He took a few years off following the birth of a son and then started back again in 1987. Every year thereafter, with the exception of 2000, Franks has competed.
"Running is just a way of life for me. I can't imagine being without it," Franks said. "I've slowed down a bit—I used to run twice a day, 15 miles a day, and now am doing only 30 to 40 miles a week, but it's something I will always do."
Like many others who move to the Virgin Islands, Franks and his wife took a leap of faith and moved to St. Croix to raise their three sons. They didn't have jobs, but luckily Franks was an attorney and he quickly picked up work.
He continued to run on St. Croix and soon was competing in V.I. triathlons and marathons with the V.I. Triathlon Federation and the V.I. Pace runners.
"It's just the culture I was brought up in, and it's something of a tradition for me," Franks said.
Franks, who went to high school in Groten, Conn., credits his love of running to his coach, John J. Kelley, a marathon champion who won the Boston Marathon in 1957 and the Pan American Games in 1959.
"He was a tremendous inspiration to me, and there's no question that I would not be running my 25th NYC without his influence," Franks said about Kelley. "In those days, he wasn't allowed to get paid for coaching us because it would have taken his amateur status away, so he just did it on the side."
Franks said his wife will be flying down this year to meet him, and his sons will probably show up to cheer him near the eight-mile marker. He plans to eat a big spaghetti dinner Saturday night to load up with carbs so he can be ready for the big day.
This year, unlike years past, there will be a huge opening ceremony on Friday night in Central Park, where they will have a "parade of nations," in which delegates for more than 75 countries will parade across the marathon finish line. Franks was asked by the NYC marathon committee to represent the U.S. Virgin Islands.
"This is my home, and I embrace that," Franks said "I feel fortunate to be representing the Virgin Islands, and I just think it's going to be spectacular that there will be almost a hundred countries there."
Franks said his goals have changed over the years as he has gotten older. This year he only hopes to cross the finish line and beat 25,000 runners – there are 40,000 who compete.
"My goal is just to get to the finish without embarrassing myself and without suffering, but I really like it when I can run the last six miles at a strong pace," Franks said. "When you come out of the Bronx and turn onto Fifth Avenue toward Central Park, it's a magical time."
For more information about the NYC Marathon, visit www.nycmarathon.org.