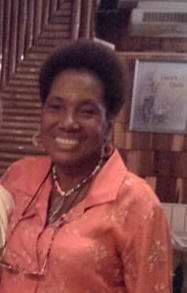 Chriszilear C. Best died on Oct. 8. She was 59 years old.
She is survived by her son, Abdul Smith Sr.; daughters: Tiffany Best-Thompson, Latoya Best and Rebecca Best; sister, Jeanne Richards; cousin, Laverne Wilkins; grandchildren: Abdul Smith Jr., Alacia Smith and Amal Smith; sons-in-law: Stephen Thompson and Shaun Finch; daughter-in-law, Elise Smith; special friends: Marilyn Holmes, Ann Marie Kelly, Erica Benjamin and Jonathan Todman; and other relatives and friends too numerous to mention.
There will be a funeral service held at 1 p.m. on Saturday, Nov. 5, at Davis Funeral Home.
All arrangements are by Davis Funeral Home, 774-1464.