For the University of the Virgin Islands, enrollment is down, donations are up, and the future is online, the UVI board of trustees was told Saturday morning at its quarterly meeting.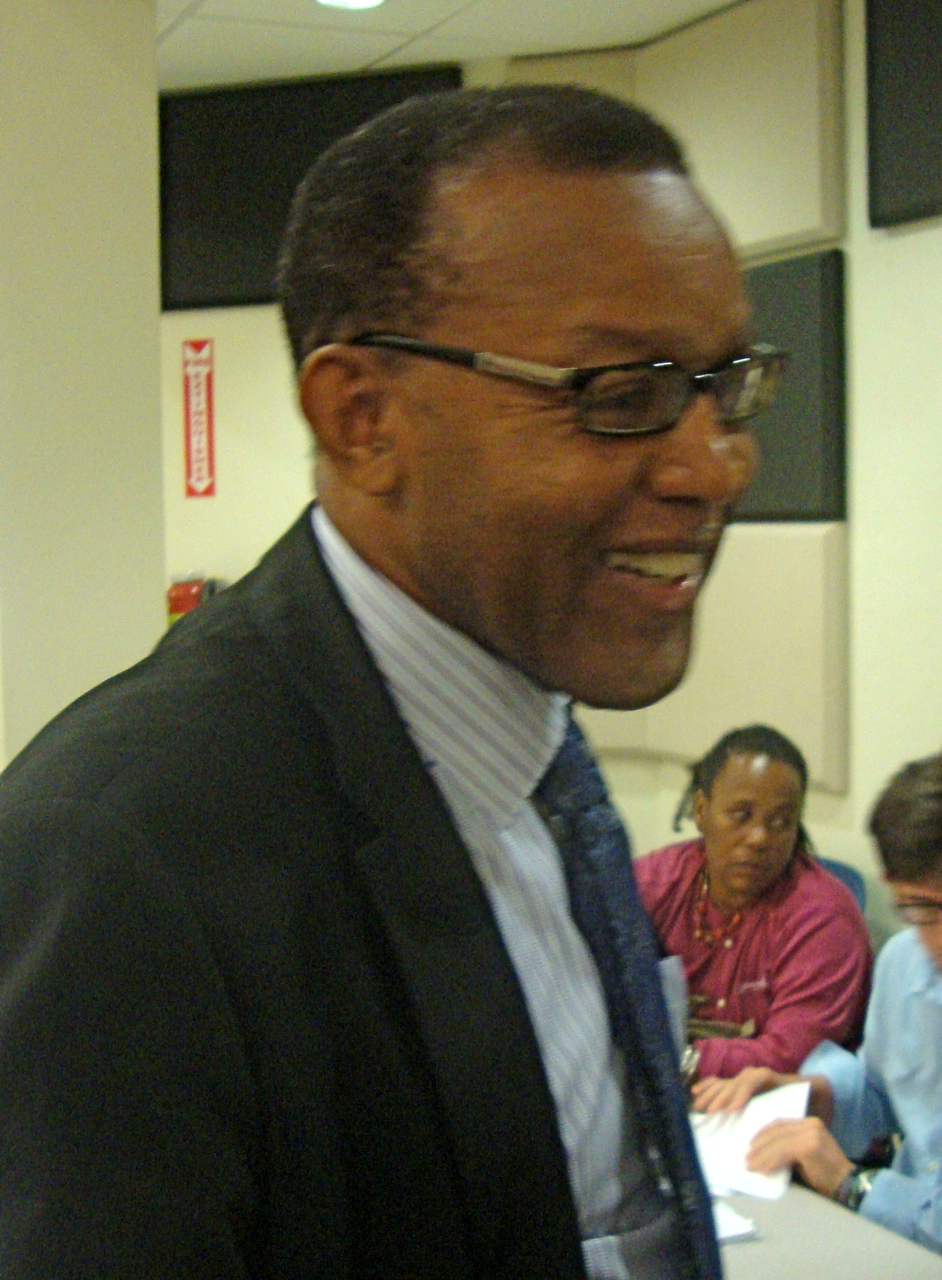 The trustees, who gathered at the Great Hall of the school's St. Croix campus, were delighted to learn that the school more than doubled its fundraising goal for the fiscal year ending Sept. 30, and that the percentage of alumni making donations has risen as well.
For the previous fiscal year, the fundraising goal was $1.5 million, according to Dionne V. Jackson, vice president for institutional advancement at UVI. When the year was over, they had raised $3.4 million.
Part of that was due to a major gift from entrepreneur Kiril Sokoloff, founder of 13D Research, a market research analysis firm that was attracted to the Virgin Islands by the UVI Research and Technology Park.
Sokoloff pledged $5 million to the university, to be donated in $1 million gifts over the next five years. Sokoloff had made a payment ahead of schedule, which caused a big bump in the fundraising totals.
Still, even without the Sokoloff gift, the university's fundraising would have held steady, UVI President David Hall said.
"In this economy if you're able to hold steady, that's an achievement," Hall said.
Also significant was the increase in the number of donations made by UVI alumni. As recently as 2006, only two percent of alumni donated to the school. This year, the percentage was up to 13.6 percent.
It wasn't that past alums didn't support the school or think it was worth a donation. For the most part, Jackson said, they hadn't been asked.
The school traditionally had a drive in which volunteers "came in, rolled up their sleeves and made phone calls," Jackson said. That was a great show of support, but it wasn't effective. The school now hires a professional fundraising company, Ruffalo and Cody, and the results speak for themselves.
In the year ending Sept. 30, 2009, 336 alums donated $70,081. In the 2010 fiscal year, 578 former students gave $66,564. In the most recent fiscal year, 778 "traditional" alums gave $88,433.
Further, for the first time the school reached out to "non-traditional" alumnae, those who for one reason or another attended classes but didn't graduate from UVI, and those 43 donors gave another $5,967.
At the same time, enrollment is down this year after three years of steady increases. Provost Karl Wright said it was not clear if this is a trend or a one-year hiccup.
As of Oct. 10, the total number of students on the two campuses was 2,635, a drop of four percent from the previous year's 2,733, Wright reported. St. Croix enrollment was 1,067, a drop of five percent, and St. Thomas had 1,568 students, a three-percent decline.
The number of men held steady from last year at 743, dropping five percent, to 275, on St. Croix, but climbing to 468 on St. Thomas. The number of women on both campuses dropped, to 792 on St. Croix and 1,100 on St. Thomas.
The decrease in the number of full-time students was actually more severe – 8 percent on St. Thomas, 12 percent on St. Croix, 9 percent overall. But that was partially offset by the increase in the number of part-time students, which rose 5 percent – 7 percent on St. Thomas and 3 percent on St. Croix.
Based on those statistics, Wright said, the typical incoming freshman at UVI this year is a full-time black woman (80 percent are younger than 19) who is a resident of the U.S. Virgin Islands and a recent high school graduate.
But the average overall student tells a different story, according to Wright, who described her as a "more mature" woman from the territory who, in all likelihood, has other responsibilities beyond school.
"The enrollment is shifting away from the full-time student," Wright said. "We have to figure that out and determine what kind of policies and strategies we need to enact to take advantage of that."
The enrollment numbers have not dropped because students are being turned away, Wright added. "They're not applying."
One factor Wright pointed to that could explain the decline is that potential college students in the territory are averse to borrowing money to fund their education.
While nationally about two thirds of all college students borrow money to pay for school and start their post-college careers with a debt to pay off, at UVI only 19 percent are doing so, Wright said.
"Our students prefer to pay for their education … they simply will not finance their education with a loan," he told the trustees. While they're willing to take out a loan to buy a car, which depreciates in value, they're less inclined to bet on their own future with borrowed money, he said.
Another factor leading to the decline is the rise of online university programs, Wright said, which allow students, who might have to hold a full or part-time job, to arrange their class work when it's most convenient for them.
Online universities pose a threat to regular brick and mortar institutions around the world, he said, so he has set up an online-degree working group.
UVI already has classes online, but Wright's group is looking at what would be involved in setting up a whole degree program to compete with others already available to students in the territory.
"We know if we are to survive as an institution that we have to move in this direction. We have no choice," he said.
Hall agreed. "Instead of feeling we can keep these institutions out, we have to be a player."