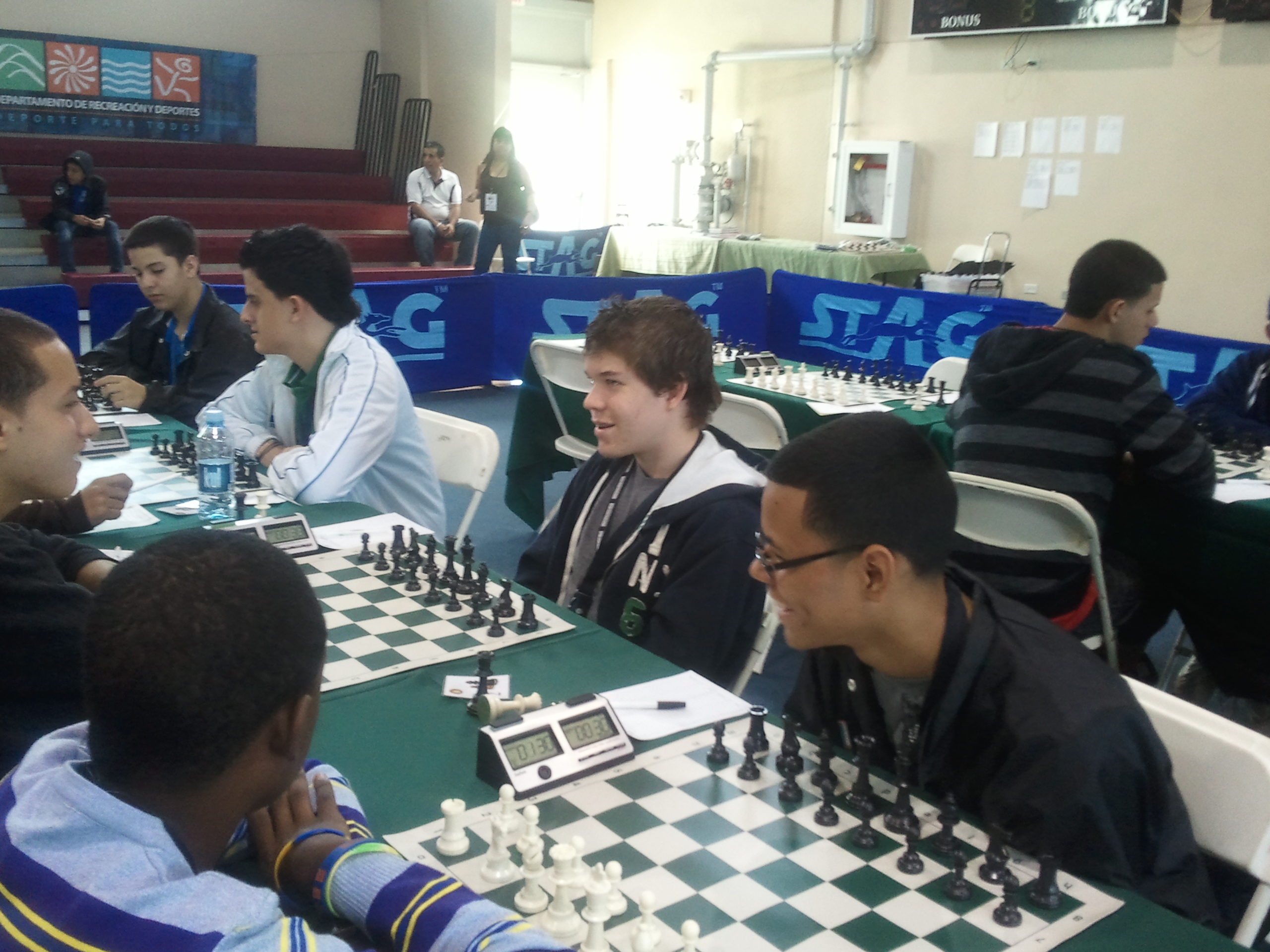 Over 100 competitors from ten federations competed in the CAC Chess Games, a prestigious Caribbean Chess Tournament, in San Juan, Puerto Rico, on Oct. 7-12. The Virgin Islands Chess Federation (USVICF) sent four of its top youth players for its first ever entry in this competition.
Undefeated and with a perfect score of seven points in seven rounds, Hazel Acosta brought home the gold medal in the Females Under 14 category. The first place win also earned Hazel the title of WCM (Woman Candidate Master) and an all expense-paid trip to compete in the 2012 Pan American Chess Games in Peru.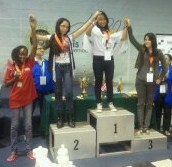 William Van Rensselaer won the second place silver medal in the Male Under 16 category. He scored five out of seven points against highly rated top level International chess players. Alexander Hensley scored three points in the Male Under 18 category with a draw against the second place winner. Jean Devera also scored three out of seven points in the Male Under 16 category.
The USVICF thanks the Department of Housing, Parks and Recreation and the V.I. Olympic Committee for their support and funding that made the federation's attendance in these prestigious events possible.
All these players have received training through the USVICF with International Master Alejandro Montalvo. They have also competed in USVICF territorial and scholastic tournaments at various levels over the years, as well as in international competitions, such as, the World Chess Olympiad in Siberia, and the Pan American Chess American Games in Cali, Columbia.