Locally owned music studios and film companies that qualify under the proposed STARS bill might be exempt from 100 percent of gross receipts taxes and corporate income taxes and 80 to 100 percent of personal income taxes if a bill working its way through the Legislature becomes law.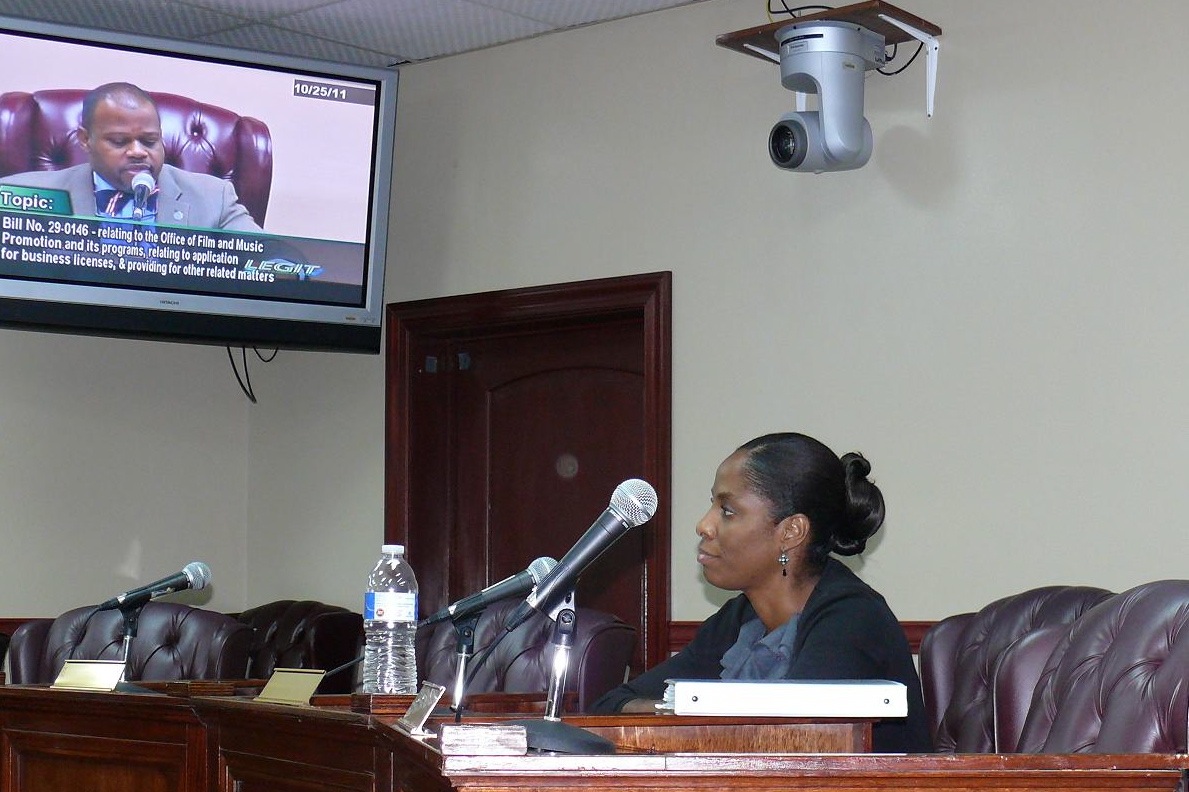 The Sustainable Tourism Through Arts-Based Revenue Stream (STARS) bill, sponsored by Sens. Louis Hill, Ronald Russell, and Nereida "Nellie" Rivera-O'Reilly, would give local companies similar tax breaks to those offered through the Economic Development Commission and the University of the Virgin Islands Research and Technology Park.
As envisioned in the draft bill, the Department of Tourism would add a music production division to accompany its existing film production promotion, and would oversee tax incentive certificates for local companies working with outside musicians and film makers.
St. Croix attorney Michael Nissman testified the bill's incentives fit within the existing federal legal framework and had potential to help make the territory a sought-after destination for boutique music recording and on-location film making.
Local music producer, record store owner, and attorney Laurent "Tippy" Alfred, who helped composed the draft bill, said the territory is already becoming known as a location for film and music, and an institutionalized tax incentive would be likely to bring in lots of new and repeat business.
"Simply word of the potential of the STARS act becoming a reality has already spread throughout the tight-knit community of musicians in Nashville," Alfred said. "Producers, such as Buddy Cannon – who has produced virtually every major country star from Johnny Cash to Kenny Chesney – already made site visits with plans to return with major artists to record here in St. Croix if this bill becomes law."
Tourism Commissioner Beverly Nicholson Doty said her department supports the overall concept of the bill, but suggested the bill appears "to emulate the scope of authority already vested by the Legislature in the Economic Development Authority." The EDC is a component of the EDA.
Doty also asked if "we have any data or a case study," backing up the assertion that production companies will set up in the territory to take advantage of tax incentives. No data were presented, but Alfred gave anecdotal accounts of potential interest.
Economic Development Authority Legal Counsel Stacey Plaskett testified in support of the concept too, but also questioned whether EDA would be a more appropriate venue for processing and managing tax incentive certificates for music and film producers.
Music audio and video recordings are short-term projects requiring a lot of speed and flexibility, and are a "different animal" than the long-term business arrangements managed by the EDC, Nissman responded.
Streamlining the process and making it fast and easy is important to bring in artists. If every application must first go to Tourism, then to the EDC, then to the EDA board for approval, and then to the governor for a final signature, the system will be too slow and cumbersome to draw in business, Nissman said.
Sen. Shawn-Michael Malone asked if there were some loans the EDA was able to approve without board approval. Plaskett responded there were, and the Legislature had the power to expand that authority. Malone then suggested keeping both EDA and Tourism in the process, with Tourism promoting the program and EDA vetting the applicants, taking both the governor and the EDA board out of the process.
"I think that is much better," Nissman said.
Hill moved the bill be held in committee while amendments are drafted clarifying the roles of the EDA and Tourism Department. It was held without objection. Present were: Malone, Hill, Sens. Janette Millin-Young and Alicia "Chucky" Hansen. Absent were Sens. Patrick Sprauve, Terrence "Positive" Nelson and Neville James.