Early Saturday morning more than 500 people were involved in a family affair. It wasn't a scandalous affair. It was a heartwarming, healthy affair. Folks were walking and socializing in the annual "It's a Family Affair Walk."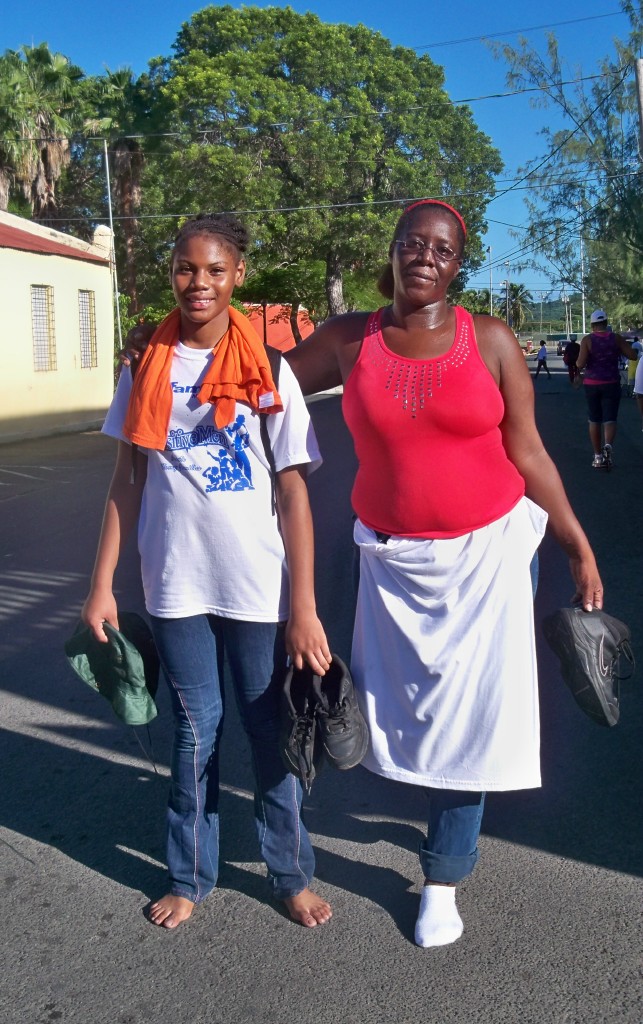 "This walk is symbolic of people coming together in a simple, healthy way of life," said Lillian Sutherland, site director for USVI Minority Organ Tissue Transplant Education Program (MOTTEP). "This is about enjoying each other and fostering a relationship."
Nacoya Johnson, the youngest local liver-transplant patient, walked with her "other mother," Carleen Cornwall. Johnson, now 12-years-old, said she had her transplant when she was one-year-old and she doesn't remember anything about the transplant.
"A healthy family, mentally, physically and emotionally, translates into a healthy community," Sutherland said. The goals of the walk and MOTTEP are interrelated in that they encourage family members to take care of each other and take care of their health.
October is Family Month in the territory and to celebrate, MOTTEP and the Department of Human Services hosted the walk.
The walk, in its ninth year, started at 7 a.m. at Plaza Extra West and proceeded five miles along Queen Mary Highway to the Midre Almeric Cummings Recreation and Youth Facility, across the street from Fort Frederik. Participants could join anywhere along the route to Frederiksted.
"I just thank God everyday for life," Johnson said as she showed off a huge scar across her midriff. "This walk brings attention to organ donation and transplants."
Cheryl Bruney, walking with her brother, niece, and daughter for her third year, said the walk has almost become a tradition with her family.
In addition to the walk, the third annual "Recycle Waste – Recycle Organs" fashion show, which also focuses on MOTTEP and organ donation, was held at theYouth Facility park at the end of the walk.
The first-place winner of the fashion show was Divyne Frazer, age two. She looked adorable in a pink plastic ruffled dress trimmed in blue and pink plastic wrappers from toilet paper. She had a gray horse head and tail attached to the dress to look like she was riding a horse.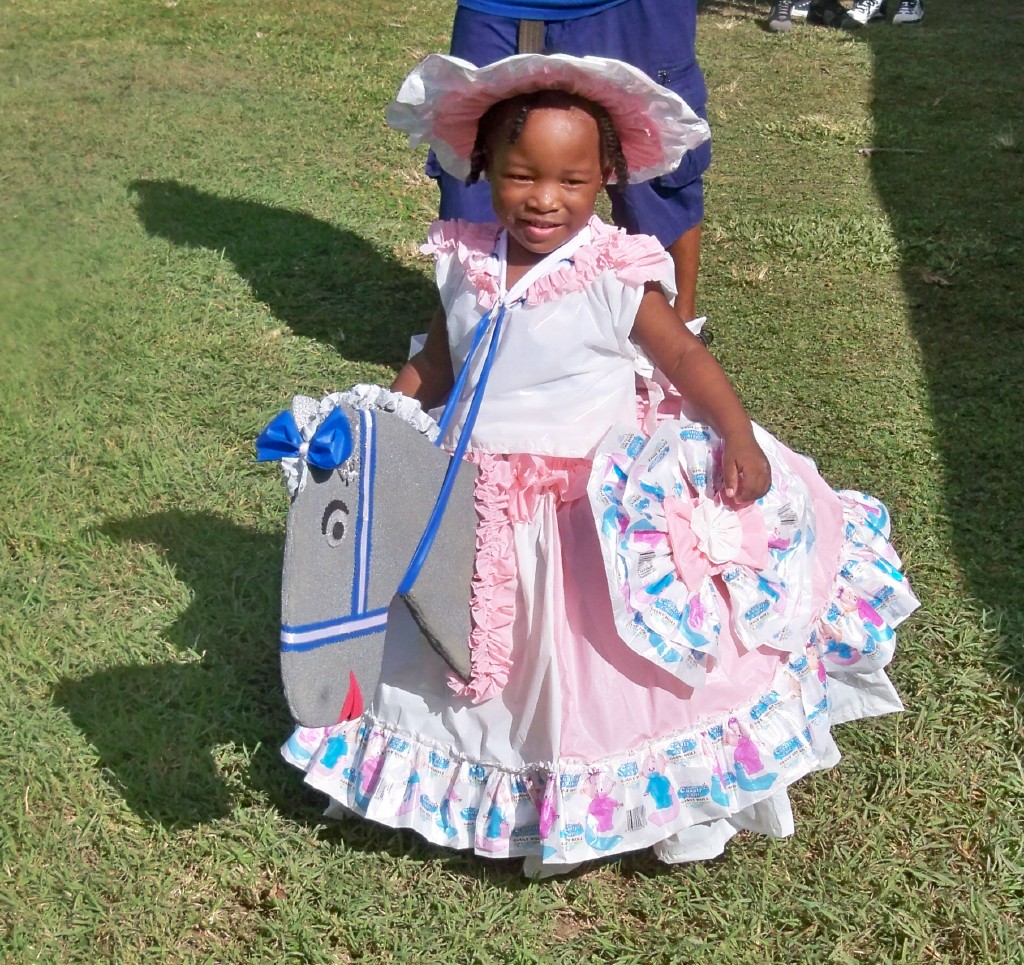 "If we can recycle waste we can certainly recycle organs," Sutherland said.
A Crucian breakfast of chop-chop vegetables, salt fish, eggplant, hard boiled eggs, bread, and fruit was prepared by the cafeteria staff of Gov. Juan F. Luis Hospital. The proceeds from the $10 meal will go toward patient equipment at the hospital.
Volunteers from the Frederiksted Twin City Lion's Club validated around 150 community service certificates for students who walked. The Department of Human Services sponsored taxi rides back to Plaza Extra so folks could get their vehicles.
Registered walkers were entered in drawings for gift certificates from Plaza Extra, a three-day stay at Caravelle Hotel, gasoline, and more.
Johnson and Jayne Edwards were recognized as transplant recipients. Edwards had a kidney transplant last April in Puerto Rico.
Human Services Commissioner Chris Finch said doing events like the walk in a block of other events during October puts real emphasis on the family. Finch also participated in the walk, which the DHS has helped sponsor for the last three years.
"This is the way a community should come together to create what our home should be like," Sutherland said. "We can't save the world if we can't save the family."
MOTTEP's mission is to educate people about the shortage of organs and encourage them to donate organs and tissue, Sutherland said. "We have to take care of our health to reduce the need for transplants," she said.