Hundreds of Frederiksted area residents popped into the the Legislature's Lagoon Street Complex Friday for free flu shots, glaucoma, cholesterol and blood sugar tests, HIV testing, chiropractic consultations and scholarly talks at the Legislature's Fall Health Fair.
Those waiting line could hear Drs. Dante Galiber and Albert Titus lecture on heart disease and other health topics over the Legislature's communication system.
"You can't get any better than this for free," Val Tucker-Rawlins of Frederiksted said, while waiting in line for a cholesterol test. "You have care for the body and knowledge to feed the mind."
That so many showed up demonstrates the need for affordable health care in the territory, Tucker-Rawlins added. "You have lot's of seniors on fixed incomes who can't afford to spend anything and this really helps them out."
Some were fortunate they came out.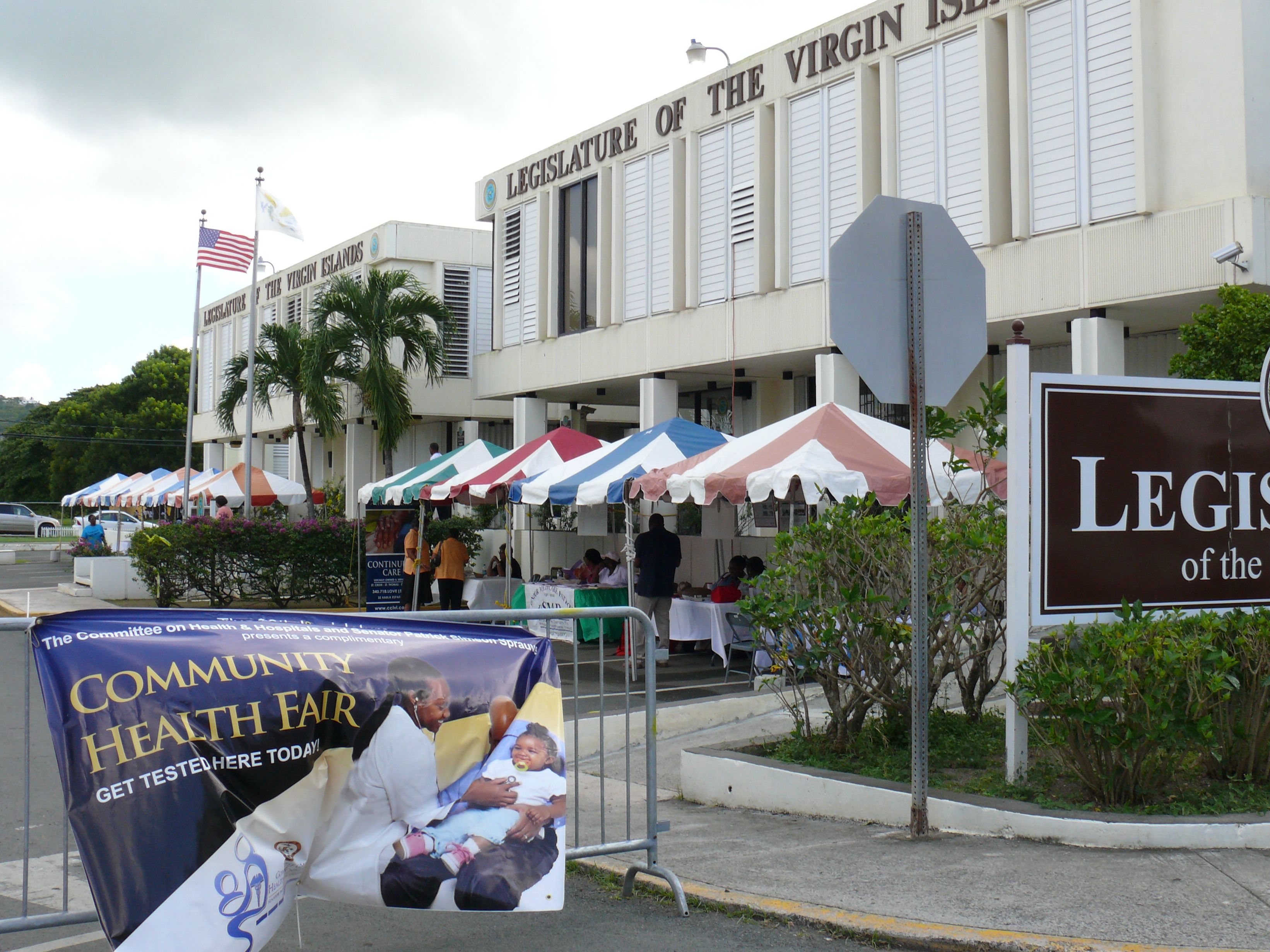 "I've got two doctors appointments to make after being tested," Alva Clarke of Frederiksted said. "After this test, I'll probably have three to make. … But it's worthwhile because otherwise I wouldn't know."
The clinic was spearheaded by Sen. Parick Sprauve, chairman of the Health and Hospital's Committee, and Senate President Ronald Russell, with the help of Gov. Juan F. Luis Hospital, which supplied medical staff and testing equipment free of charge for the day.
"The turnout has been great," Sen. Sammuel Sanes said, caught working through the crowd. "It's been a steady stream all day."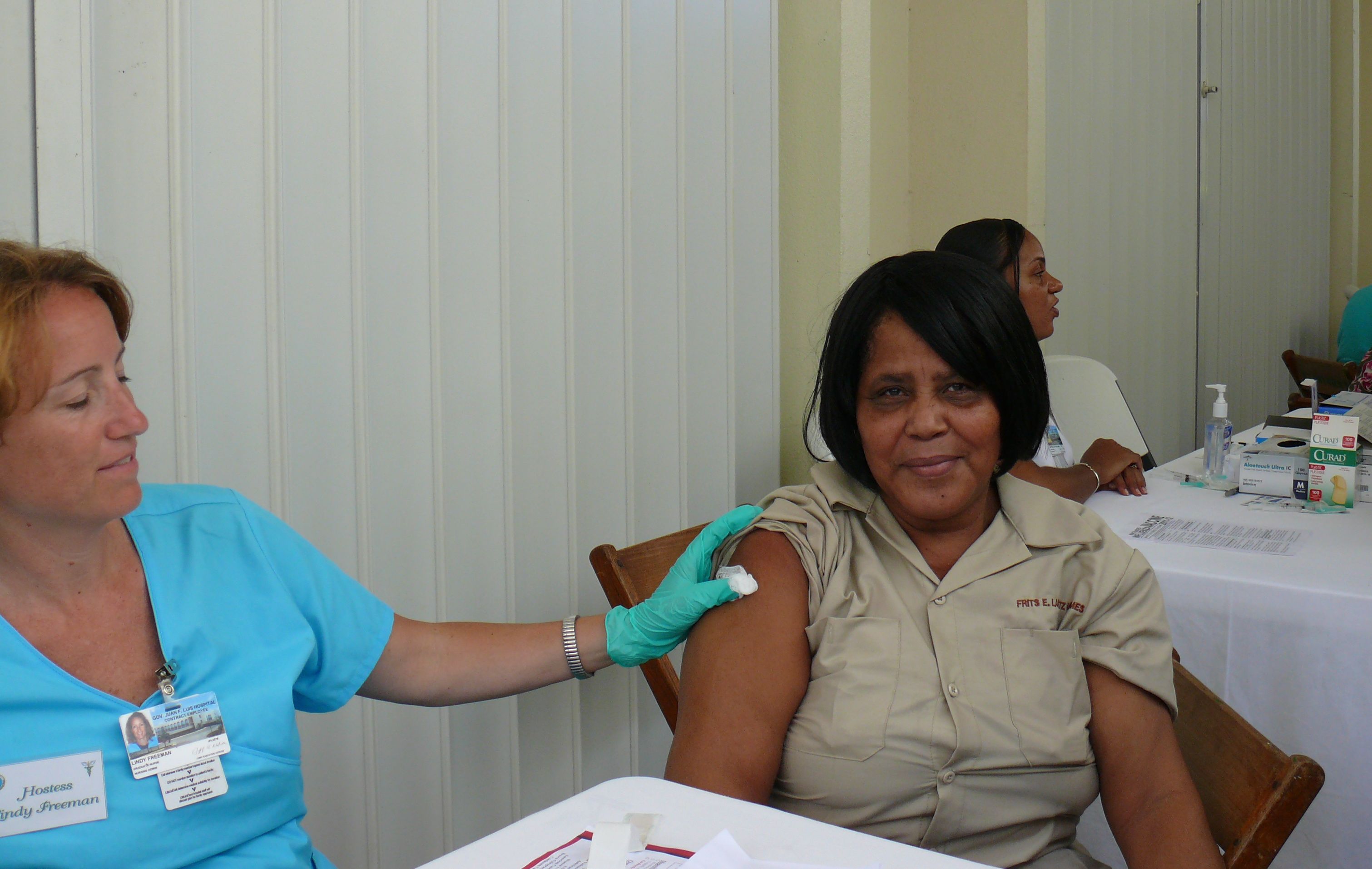 Busses of senior citizens came in the morning before everyone else to take advantage of the flu shots and other free care, Richard Nicks, Sen. Neville James's research assistant said. "It may seem busy now, but it was packed earlier," Nicks said.
Friday's clinic was the third health fair sponsored by the Legislature this year, following similar ones earlier this year on St. John and St. Thomas.