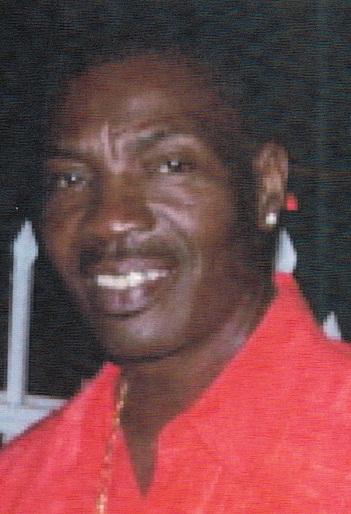 Peter Samuel Sr., affectionately known as "Akie," departed this life on Oct. 15, in Baltimore, Maryland, at John Hopkins Hospital at the age of 65. He was born on the island of St. Lucia but lived most of his life on St. Croix.
He was preceded in death by his mother, Mildred Adams; father, Walton Adams; and daughter, Virgin Denbow-Nurse. He is survived by his wife, Vita Samuel; sons: Peter Samuel Jr. and Carlos Samuel; daughters: Sophia Francis, Yolander Samuel-Deterville, Elizabeth Samuel and Michelle Samuel; grandchildren: Malik, Keeyan and Tamari Francis, I'Zhaneeh and Zhania Deterville, Jahmari and Jahnaye Samuel and Devante Nurse; sister, Philomene Adams; brother, Antoine Adams; adopted brother, Evans Richelieu; daughter-in-law, Jocelyn Samuel; sons-in-law: Danny Deterville and Teddy Francis; sisters-in-law: Cecilia Charlery, Malina Oscar, Newella Nelson and Elizabeth Adams; and brothers-in-law: Etienne and Robert Charlery;
He is also survived by nieces: Martina, Verna and Della Popo, Dawn Jackson, Dianne Duinkerk, Fay Kelly and Clarissa Adams; nephews: Guy and Christopher Adams; great niece, Stacy Griffith; special friends: Fernando and Chris Webster, "Bumba," "Harriman" St. Ange, Uric Alexander, Angelo Edwards, Edward Sam, Phillip Jn Baptiste, Audrey Gustave, Hovensa Area 2 retirees, the entire Webster, Richelieu, Charlery, Caul and Monroe families; as well as other relatives and special friends too numerous to mention.
The only viewing will be held at the James Memorial Funeral Home from 5-7 p.m. on Wednesday, Oct. 26. A funeral service will take place on Thursday, Oct. 27, at St. Joseph's Church. Tributes and eulogy will begin at 10:30 a.m., with service to follow at 11 a.m. Interment will follow at the Kingshill Cemetery.
The family is requesting that festive colors be worn as this is a celebration of Peter's wonderful life.