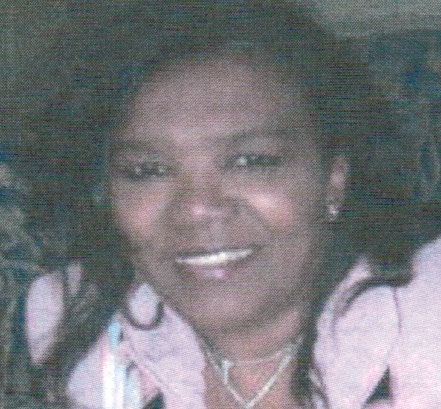 Carol Elizebeth Prevost died on Oct. 1 at her residence. She was 54 years old.
She is survived by her husband, Marcel Prevost; children: Aundrae, Adrian and Monique Prevost; grandchild, Makayla Prevost; mother, Henrietta John; brother, Clement John; sisters: Arlene and Jacqueline John, Valda Greenaway and Pearl Frederick; uncles: Thomas and Norman John and Alvin Payne; aunts: Sarah Kingston, Elfreda Neale, Ann Skelton, Eugenie and Glena John, Christine Walters-John and Sheila Burke; great aunt, Ethline Williams; godmother, Catherine Morton; brothers-in-law: Franklyn, Julian, Augustus and John Prevost, Joel Greenway and Allen Frederick Sr.; and sisters-in-law: Doreen Massicott, Olivette Harriette, Esther Prevost, Lea Prevost-Casimir, Ruth Prevost, Josephine Austrie and Deliah John.
She is also survived by nieces: Shasha Callendar, Royann Burton, Andresa Frederick, Eurabana Abban, Ariana and Ashley John; nephews: Ludalwa John, Jerdel and Jervain Richardson, Allen Frederick Jr., Kwasi Abban, Jelani Browne, Alex John, Dante and Johnathan Frederick; great nephews: K'Shard & K'Nard Callendar, Giovanni Dennison, Allen Frederick III, A'Dalwah John and Jah'Mar Garcia; great niece, Jah'marra Garcia; cousins: Peggy, Eunice, Stacy, Kenneth, Vergil and Carime Kingston, Ewin, Oliver and Marilyn John, Diane John-Browne, Consylitha Walters-Moore, Sandra Blake, Thomas, Anthony, Coretta and Orlando John, Therielda Carr, Bernadine Francis, Nahum Skelton, Cassandra Alrich, Rodney, Jimmy, Karen, Devon, Theresa and Daren John, Roslyn, Elrona and Edith Williams.
Other survivors include special friends: Pastor and Sister Hamilton, Pastor and Sister Coker, Pastor and Sister Sealey, Pastor and Sister Gilbert, Pastor Amos Carty, Cherri Carty, Alma Jackson, Steve Baptiste, Christine Merchant, Lenneth Browne, Linda Massicott, Maria Valmond, Agnes Huggins, Kennard Callendar, Jahna Joseph, Karen Fredericks, Olga Santos, Marjorie Newton, Jennifer Francis-Norman, Audrey Weekes, Eileen Stanley, Ben Finn, Anges Jeffers, Idalia Jones and family, Carlisle De'Lande, Emily George, Lantah and Niomi Gilbert, Jennifer Nugent-Hill, Sister Pandora Phillip and The Church of God Prophecy family; as well as other relatives and friends too numerous to mention.
A viewing will take place at 9 a.m. followed by a funeral service at 10 a.m. on Saturday, Oct. 15, at the Church of God Prophecy. Interment will follow at Kingshill Cemetery.
All arrangements are by James Memorial Funeral Home Inc.