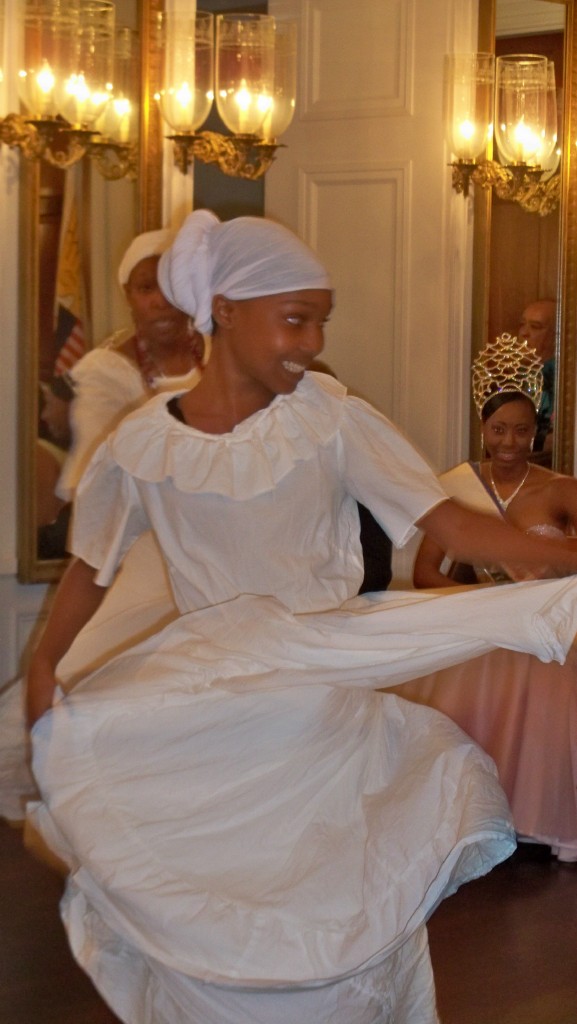 St. Croix nonprofits took center stage at Government House Sunday night as the V.I.-Puerto Rico Friendship Committee hosted its annual Governor's Award Reception Ceremony, recognizing those who contribute to the community.
While in past years the event has honored individuals, families, teens and even communities, this year the committee decided to shine a light on the pivotal work being done by nonprofits.
Receiving recognition Sunday was the Yvonne A. Galiber Foundation, Ten Thousand Helpers of St. Croix, United Way of St. Croix, and The American Cancer Society, St. Croix Unit.
Close to 200 people attended the reception in the beautiful ballroom at Government House, which glowed with lights reflecting off the full-length gilt-framed mirrors.
Yvonne Galiber, a thyroid and breast cancer survivor (and the foundation's namesake), said with a genuine smile that she was very honored to be recognized for the group's work on early breast cancer detection.
Galiber founded the foundation to help St. Croix women better educate themselves about early detection and help them get the care and treatment needed. In addition to assisting women with screening and diagnostic mammography, the foundation also provides funding for a variety of expenses (medicine, travel, hotel, caregivers) and empowers patients via support groups.
Aceepting the award on behalf of Ten Thousand Helpers was Pastor Federico Brown and Pat Saunders, with her signature flower in her hair.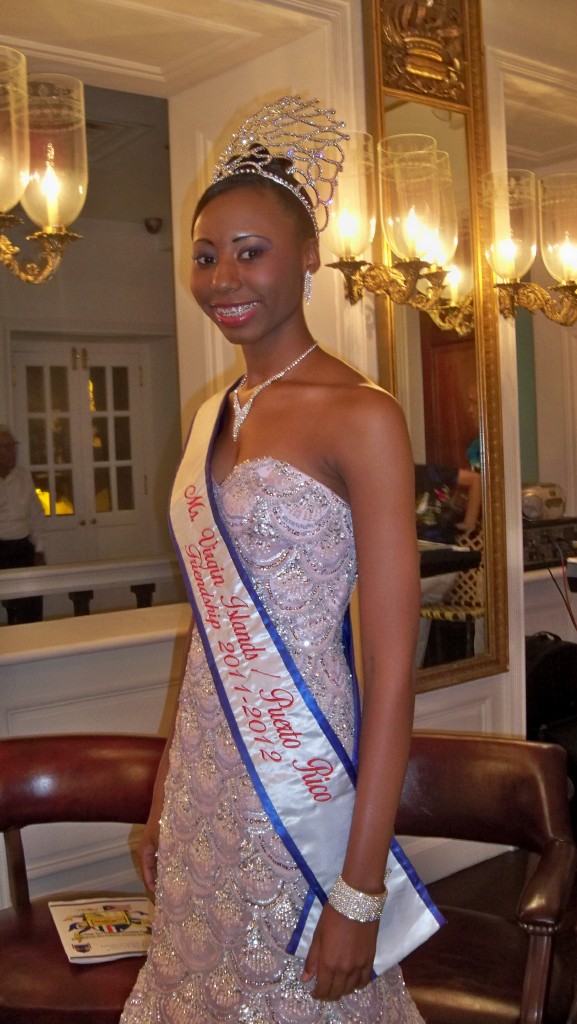 Saunders is the program director of Project Sunrise at the Rainbow House sheltered living home in Frederiksted, which is a 10-bed, not-for-profit home for mentally ill and drug-addicted, homeless men.
Wiping away tears and with a quavering voice, Saunders said the residents are men people tend to forget about and when they think of them they just say "those people."
"Every homeless man or woman is someone's, child, brother, sister, mother or father," Saunders said. "We help the men make the transition from them to us."
She added that Rainbow House is waiting on a grant and is in desperate need of care packages, clothing and cash donations.
Dr. Lillian Santos, CEO of the American Cancer Society of Puerto Rico and the U.S. Virgin Islands, and ACS board chairman Dona Jones accepted the award on behalf of the society.
Santos said in the past 10 years they have raised $900,000 in the Relay for Life.
"If not for volunteers we wouldn't be as successful as we have been," Santos said. ACS honored Astrid England, president of the VI-Puerto Rico Friendship Committee, for her volunteerism.
Accepting the award for United Way was United's president, Averil George, and its CEO, Ana L. "Anita" Davila. George said United Way has helped 60,000 people by funding local human services agencies, including Bethlehem House, the Boys and Girls Club, My Brother's Table, Boy and Girl Scouts, Civil Air Patrol, and Women's Coalition.
"We are committed to keeping the funds here in the Virgin Islands," George said.
Emilio Torres, coordinator of the Friendship Village activities, was also recognized for his time and efforts.
The "Dr. Chen" Bambula Dancers performed for the 200-plus assembled at Government House, accompanied by some very intense African drumming.
Donning long white skirts, the ladies from Of Our Roots ("De Nuestras Raices") dance group also performed, even taking St. Croix Administrator Dodson James and Lt. Gov. Gregory R. Francis for a spin around the dance floor.
As the evening concluded, England said she was pleased with the way the month-long celebration was going.
"Everything has been wonderful," she said, noting that all the committee's activities had been well attended.