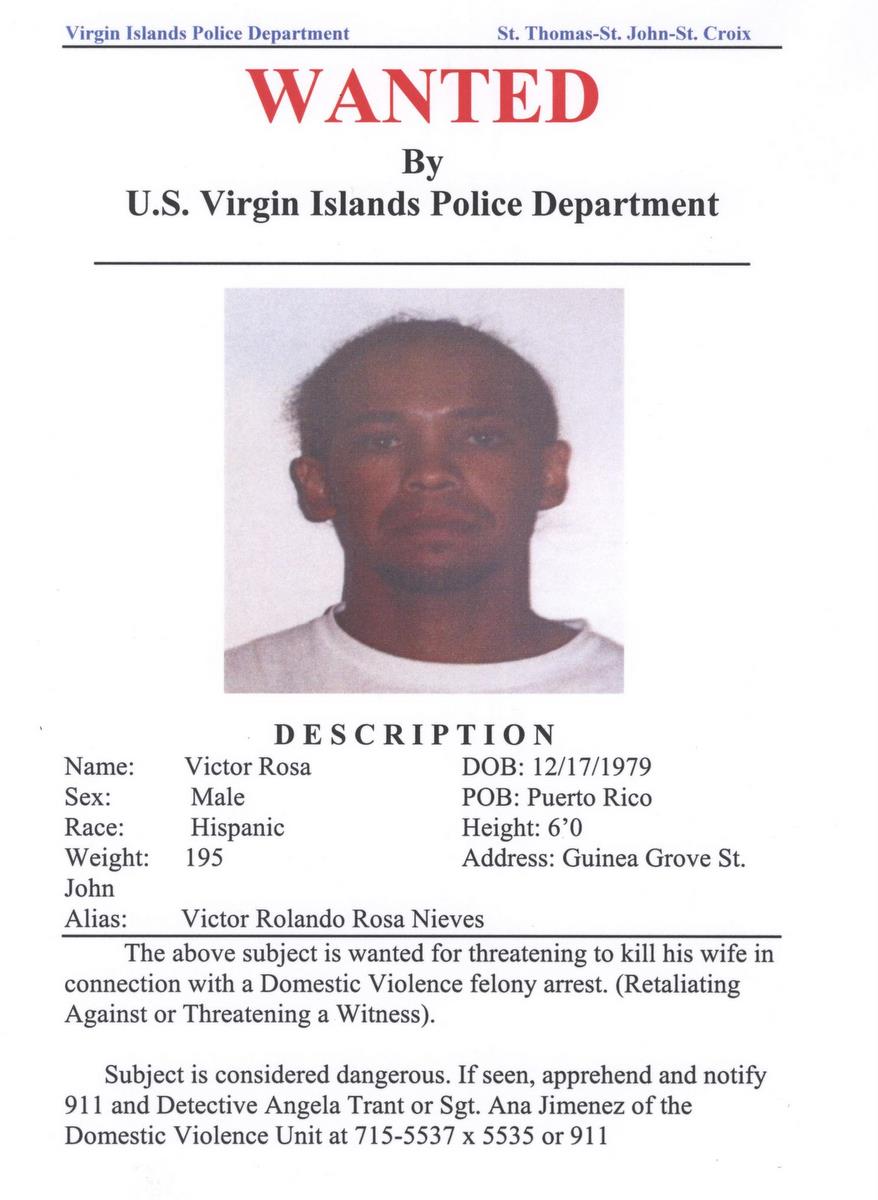 St. John Police on Wednesday issued a wanted poster for Victor Rosa, 31, also known as Victor Rolando Rosa Nieves, of St. John. According to police reports, Rosa allegedly threatened his wife after she went to the police to report he beat her.
According to VIPD spokesperson Melody Rames, Rosa "threatened to kill her."
Rames did not have the date of either incident.
Rosa is wanted on domestic violence charges as well as a related charge of retaliating against or threatening a witness [i.e., his wife].
Rosa is 6 feet tall, has a light complexion and weighs about 195 pounds. He wears his straight black hair in a long ponytail. He was born on Puerto Rico.
His last known address is Guinea Grove Apartments on St. John. He may be on St. Thomas or St. John.
If you see or know where Rosa is, contact detectives at 714-9807, 715-5537, 715-5535 or Crime Stoppers USVI at 1-800-222-8477. Anyone found harboring Rosa or withholding information about his location can face criminal charges.