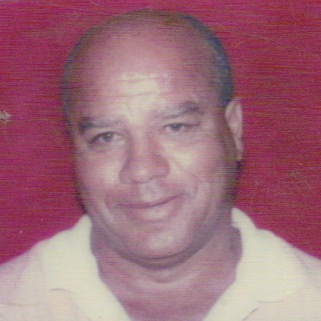 Felix G. Gautier of Estate La Grande Princesse died on Oct. 4, at his residence. He was 67 years old.
He is predeceased by his parents: Errolyn Tutien Guatier and Selwyn Guatier. He is survived by his daughter, Jessica Zarnik; granddaughter, Colleen Zarnik; son-in-law: Wayne Zarnik; sisters: Lorraine Wenner, Sandra Champion and Angelita (Nitty) Gautier; brothers: David Simmelkjer, Louis Gautier, Clarence Gautier and George Gautier; nieces: Audra and Monique Wenner, Sandra, Angela, Roslyn and Marylin Champion, Alexandra Scott and Iman Kareem; nephews: Carlos Steele; Wesley Champion Jr. and Ali Kareem; aunts: Lenoda Brunstorff-Lynch and Antilina Brunstorff-Peters; uncle: Fritz Tutein; special friends: Gordon and Jane Burgess, Kendra Ray, Tammy Fisher, Beech Higby III, Anne Cardillaguet, Harbor Mastor Restaurant family and his Gallows Bay family; as well as a host of other relatives and friends too numerous to mention.
A graveside service will take place at 9:30 a.m. on Friday, Oct. 7, at the Christiansted Cemetery.
All arrangements are by James Memorial Funeral Home Inc.