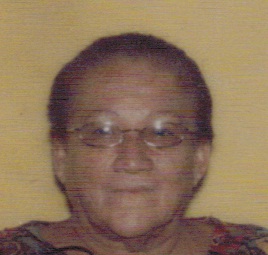 Estelle Cruz age 76 of Estate Williams Delight died on Sept. 29. She was 76 years old.
She is survived by her daughters: Elizabeth Navarro, Aurora Peréz, Iris Davis and Dorca Saldaña; sons: Ramon Rosario, Amado Adams Jr., Domingo Adams, Jose Adams, Angel Diaz, Alvin Rosario, Manuel Melendez and Luis Antonio Melendez; grandchildren: Julio L. Navarro, Nazario Navarro III, Angel L. Peréz Jr., Lucy Peréz, Robert Davis, Victor Davis Jr., Minerva Wright, Iris M. Davis, Brizaidy Saldaña, Shajaidy Saldaña, Jose L. Saldaña Jr., Vicente Adams Jr., Armando Adams, Amado Adams, Yolanda Adams and Joey Adams; daughters-in-law: Ana Adams, Elia Rosario and Nilda Rosario; sons-in-law: Victor Davis, Nazario Navarro and Jose L. Saldaña; sisters: Victoria Encarnacion, Aida, Raquel, Diana and Sara Cruz; brothers: Benito Cruz Jr., Leon Pedro and David Cruz; as well as other relatives and friends too numerous to mention.
A viewing will take place at 10 a.m. and a funeral service at 11 a.m. on Wednesday, Oct. 5, at the Sunny Acres Seventh-day Adventist Church. Interment will follow at Kingshill Cemetery.
All arrangements are by James Memorial Funeral Home Inc.