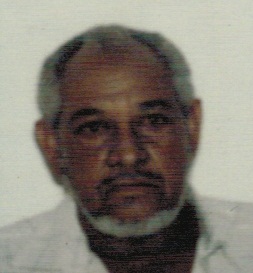 Tito Rivera Gomez, also known as "Wapa," of Estate Campo Rico died on Sept. 22. He was 77 years old.
He is survived by his spouse, Aurelia Rivera; daughters: Yvette Rivera, Maria Rivera, Carmen Rivera and Norma Rivera; son, Tito Enrique Rivera; grandchildren: Kayla, Liviany, Erik, Johanna, Eliott, Danillie, Taina, Jesica, Erricka, Noah, Sharron, Ana, Jesica, Mannuel, Jesus, Gerlado, Imaly, Vanessa, Adia, sheldon, Seany, Angel, Miguel and Angelica; great-grandchildren; Marquis, Jah Cory, Edward, Akira, Ilaiwy and Isiah; daughter-in-law, Kisha Rivea; Angel Soto and Luis Melendez; brother, Rosendo Rivera Gomez; nieces: Fe, Mita, Andrea Rivera Jensen, Felicita Rivera, Maria Rivera, Medelcia Rivera, Amelia Rivera, Eva Rivera and Elba Rivera; nephews: Rochie, Tony, Freedy, Rosendo Rivera Jr., Alfredo Rivera, Antonio Rivera, Enrique Rivera and Dionisio Rivera; special friends: Old Group of Wapa, Hector, Micolay, Aralberto, Miguel, Marcela, Cruz, Andre, Frances, Benji, Chiquiten, Olo and many more; as well other relatives and friends too numerous to mention.
There will be a viewing at 10 a.m. and a funeral service at 11 a.m. on Monday, Oct. 3, at the Kingshill Memorial Funeral Chapel. Interment will follow at Kingshill Cemetery.
All arrangements are by James Memorial Funeral Home Inc.